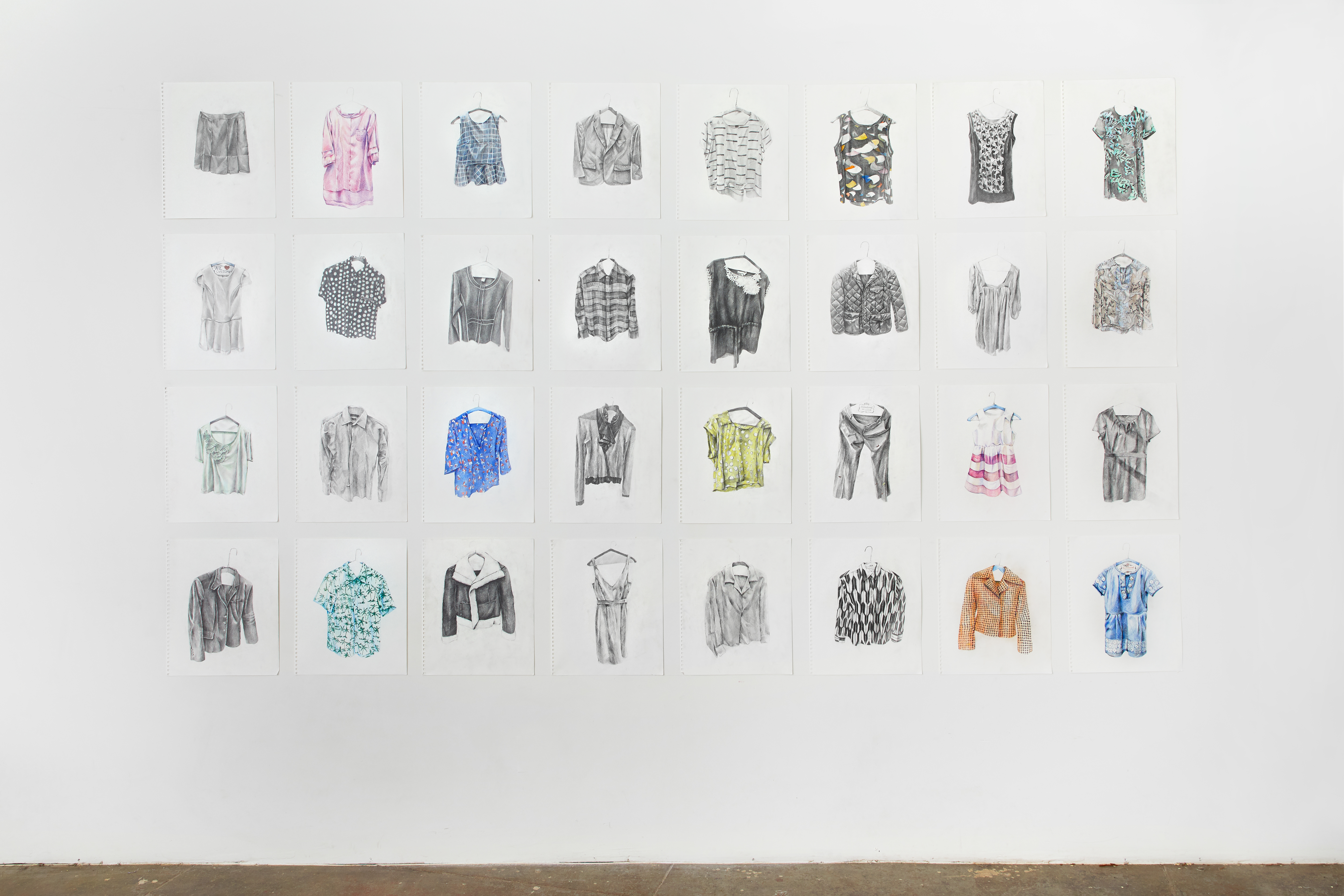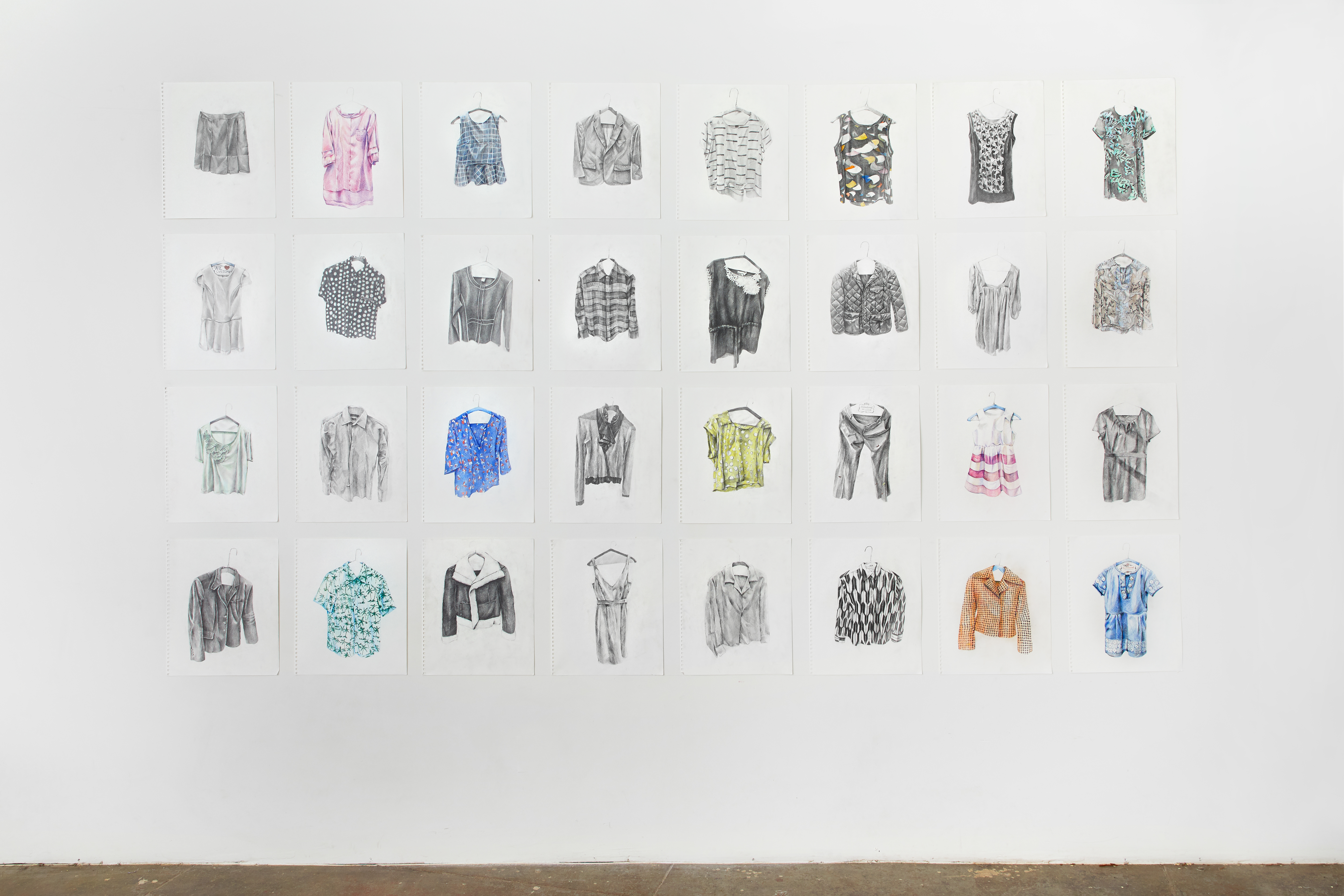 Order
74in X 126in
Graphite and Color Pencil on Sketch Book Paper
2018





As machines hum and shirts hang waiting to be pressed, Ummah sits patiently at the front of the shop and inspects blemishes on her clients' clothes. Suddenly, the sensors from the door trigger a ring and a customer enters through the parting steam that lingers in the air. He sets large bags in front of Ummah, which she carefully examines and pulls clothes out into a basket. Counting each item, she pauses at a delicate silk dress and shouts, "yobo!". Concerned, her husband hastily squeezes from the back through a thicket of plastic covered clothes. He looks at the dress in her hand and gives a nod, reassuring her that it needs to be treated with extra care. She smiles and bows at the customer to extinguish any concern and continues to count while setting the dress aside. Her husband slips back to his station and utters in Korean, "Aigoo, it's going to be a busy week".

My parents manage a dry cleaning business and as immigrants who speak limited English, they have overcome many obstacles. From language barriers to racial prejudices, they navigate unfamiliar territory with their traditions and hospitality. Respecting their ability to assimilate, my paintings of layered acrylic media, drawings, and laundry tags combine dry cleaning imagery with motifs inspired by my heritage. The series celebrates the experiences I have witnessed as a first-generation Korean American and investigates how I perceive my family in relation to the self.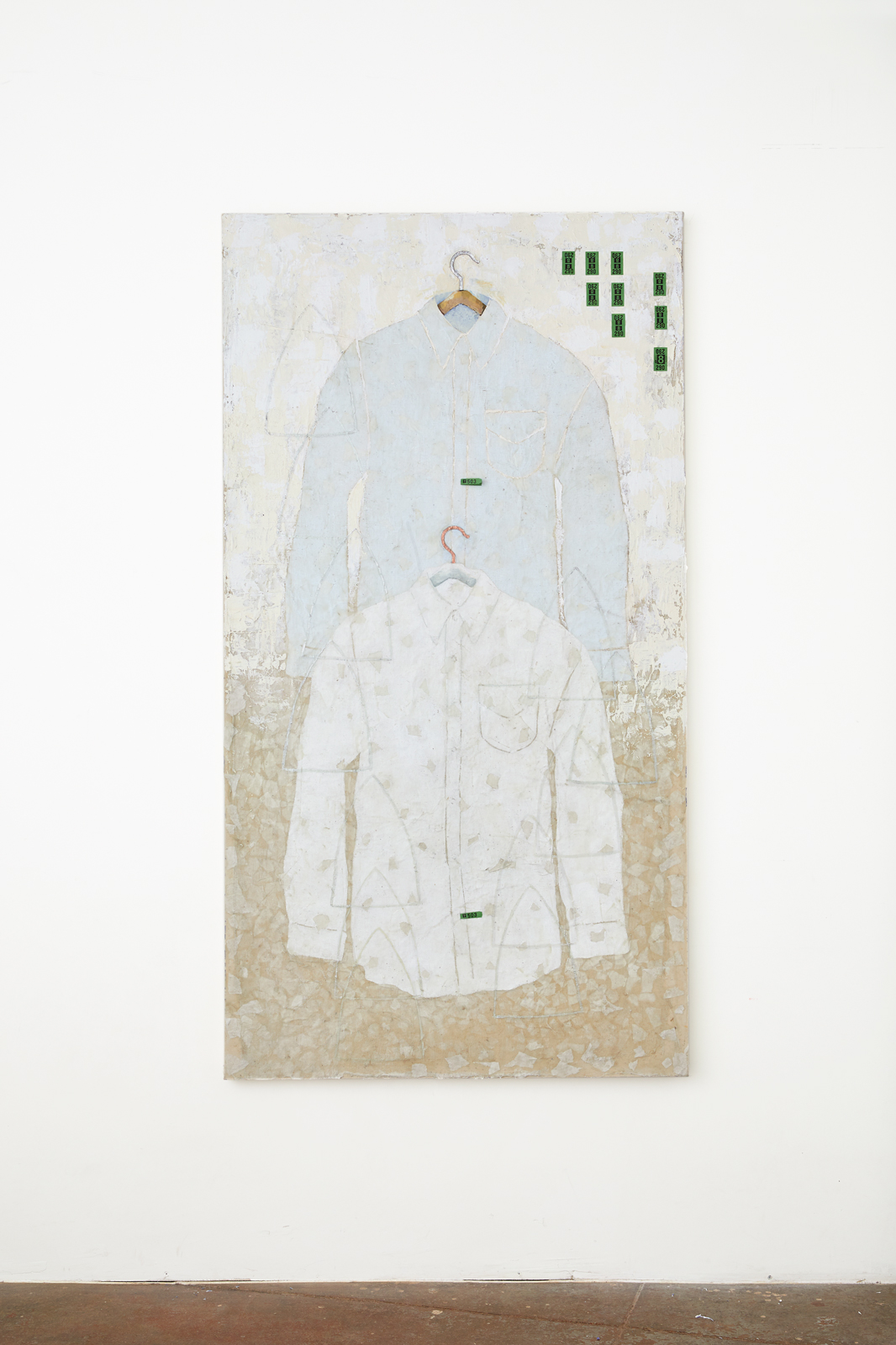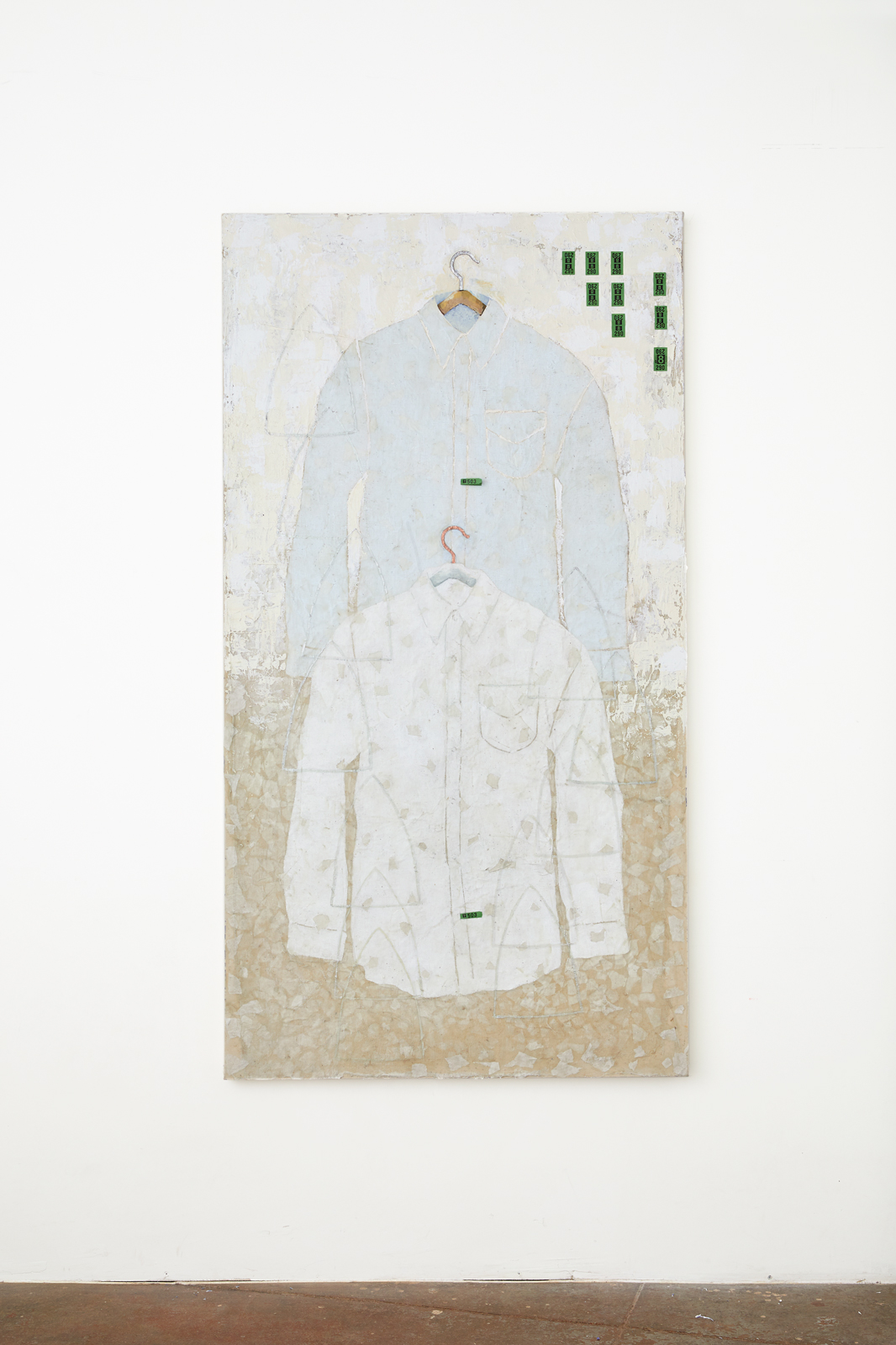 Subtle Impressions
68in X 36in
Mixed Media on Canvas
2018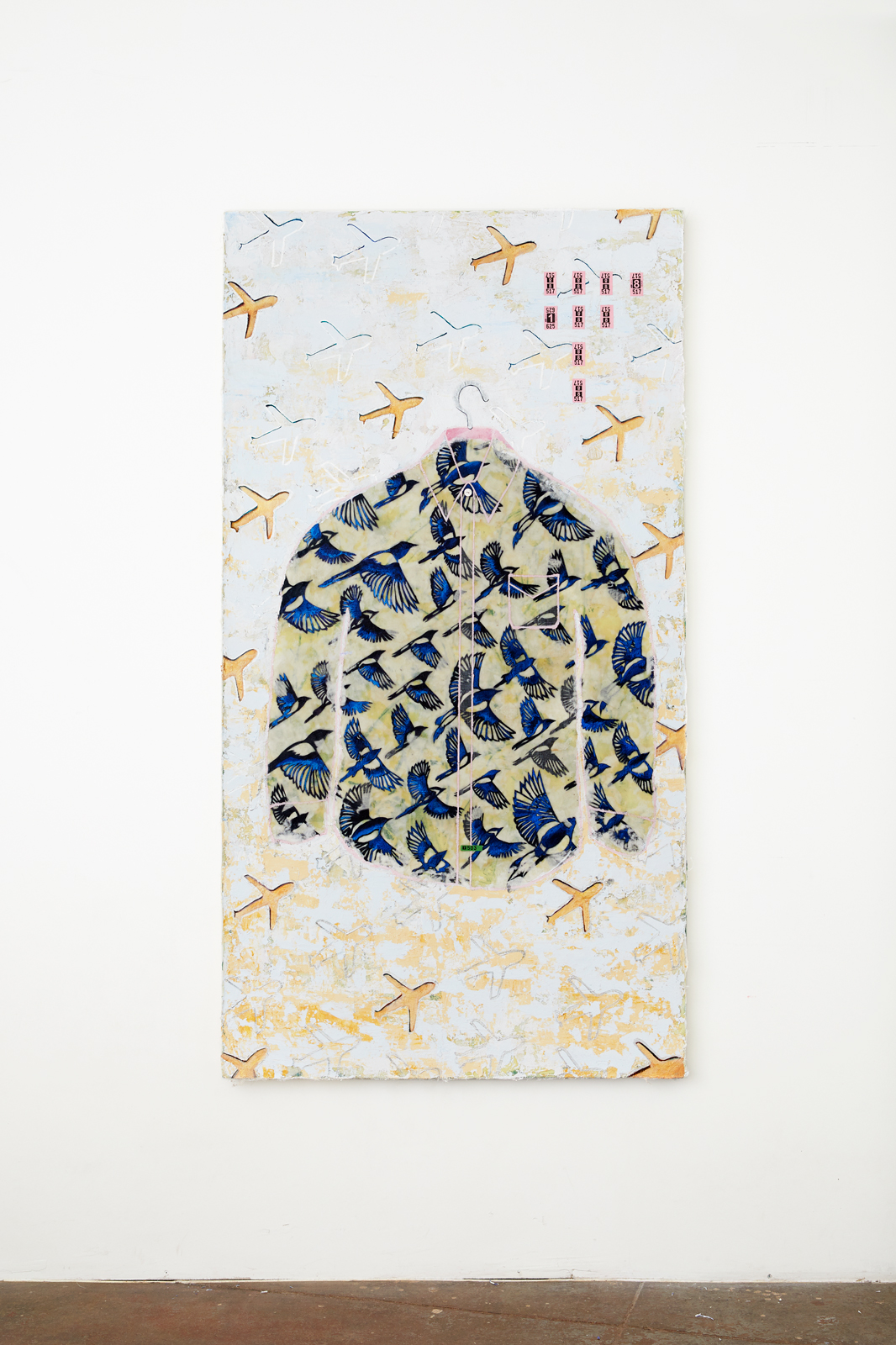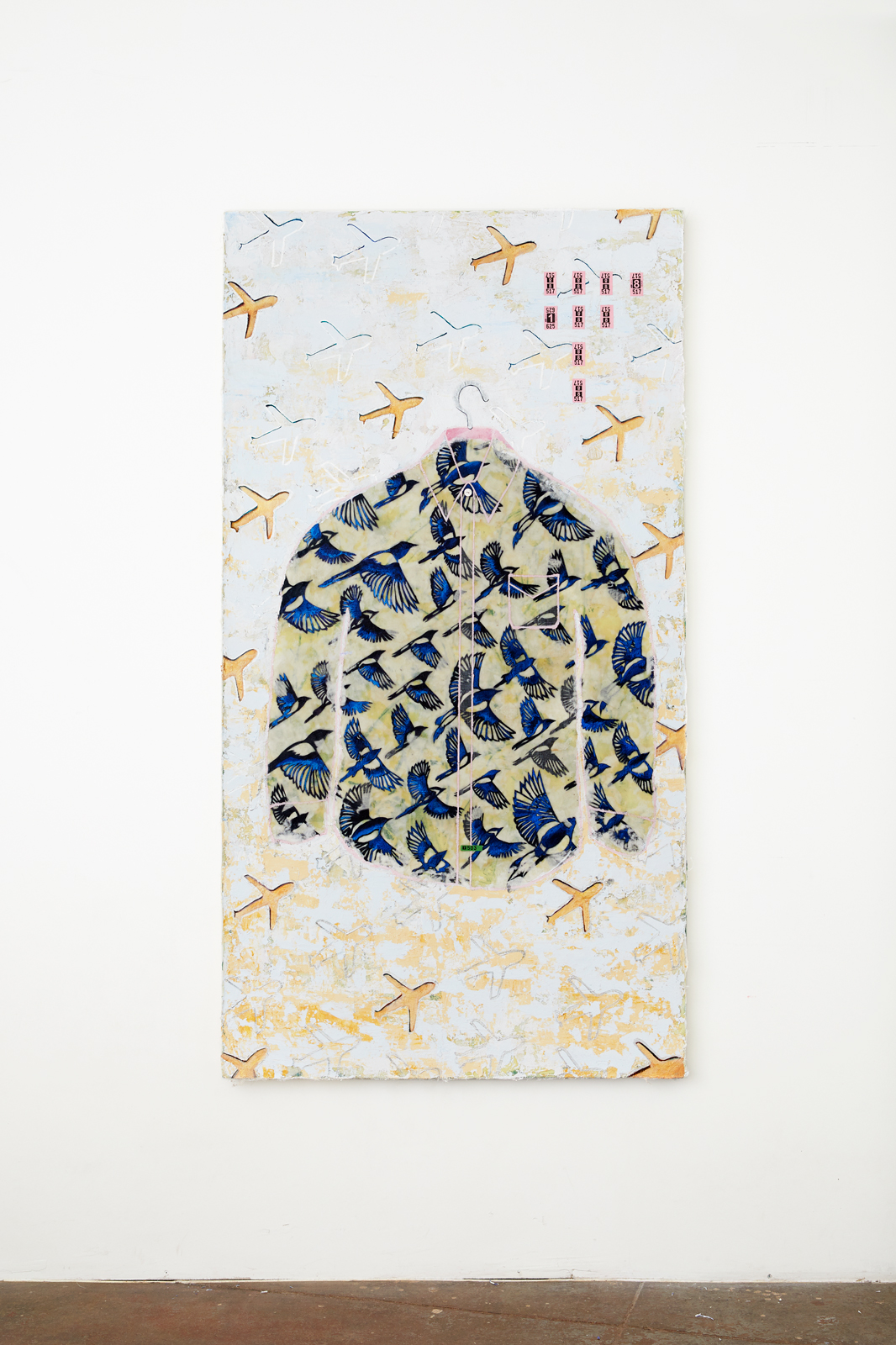 Migration
68in X 36in
Mixed Media on Stretched Canvas
2018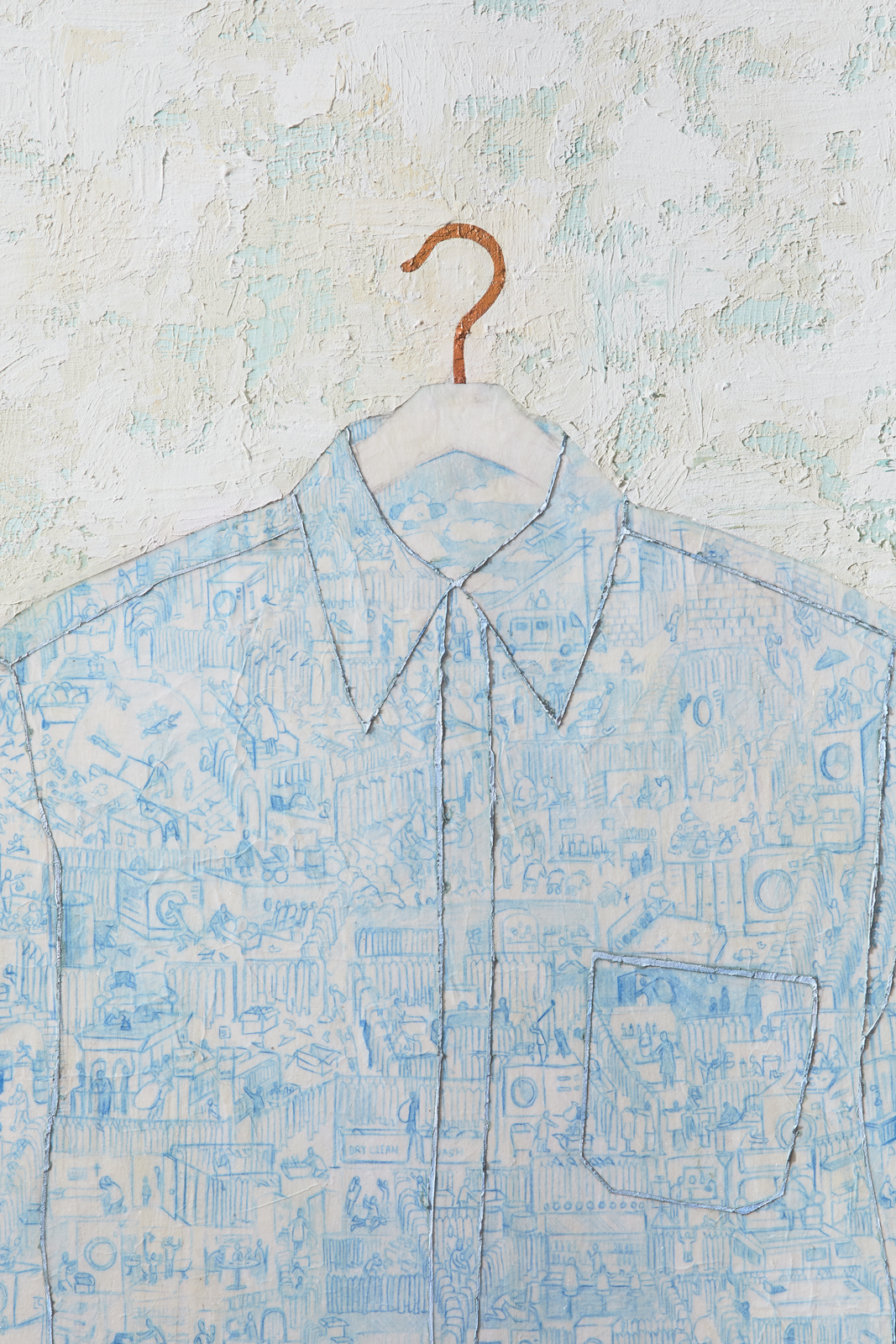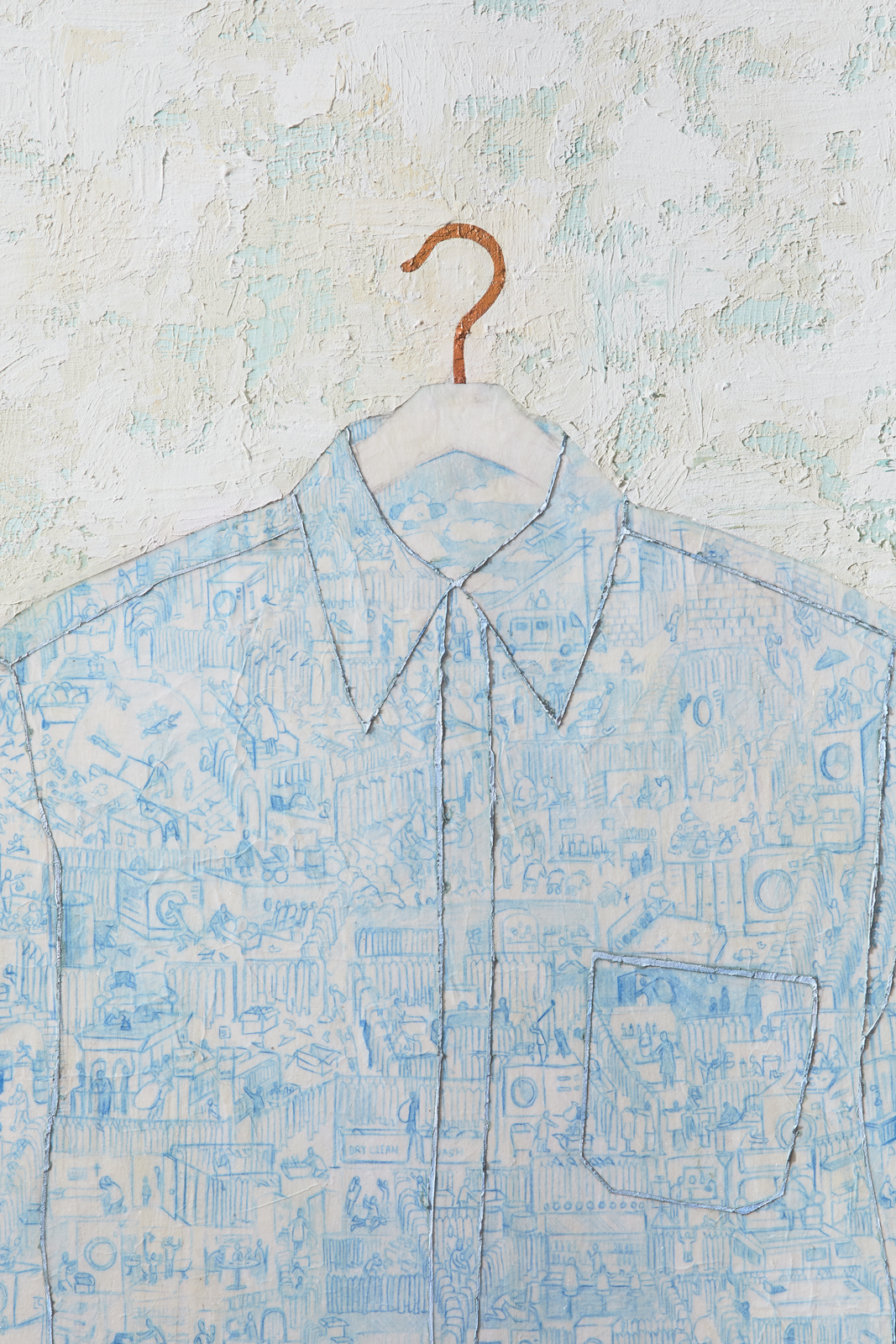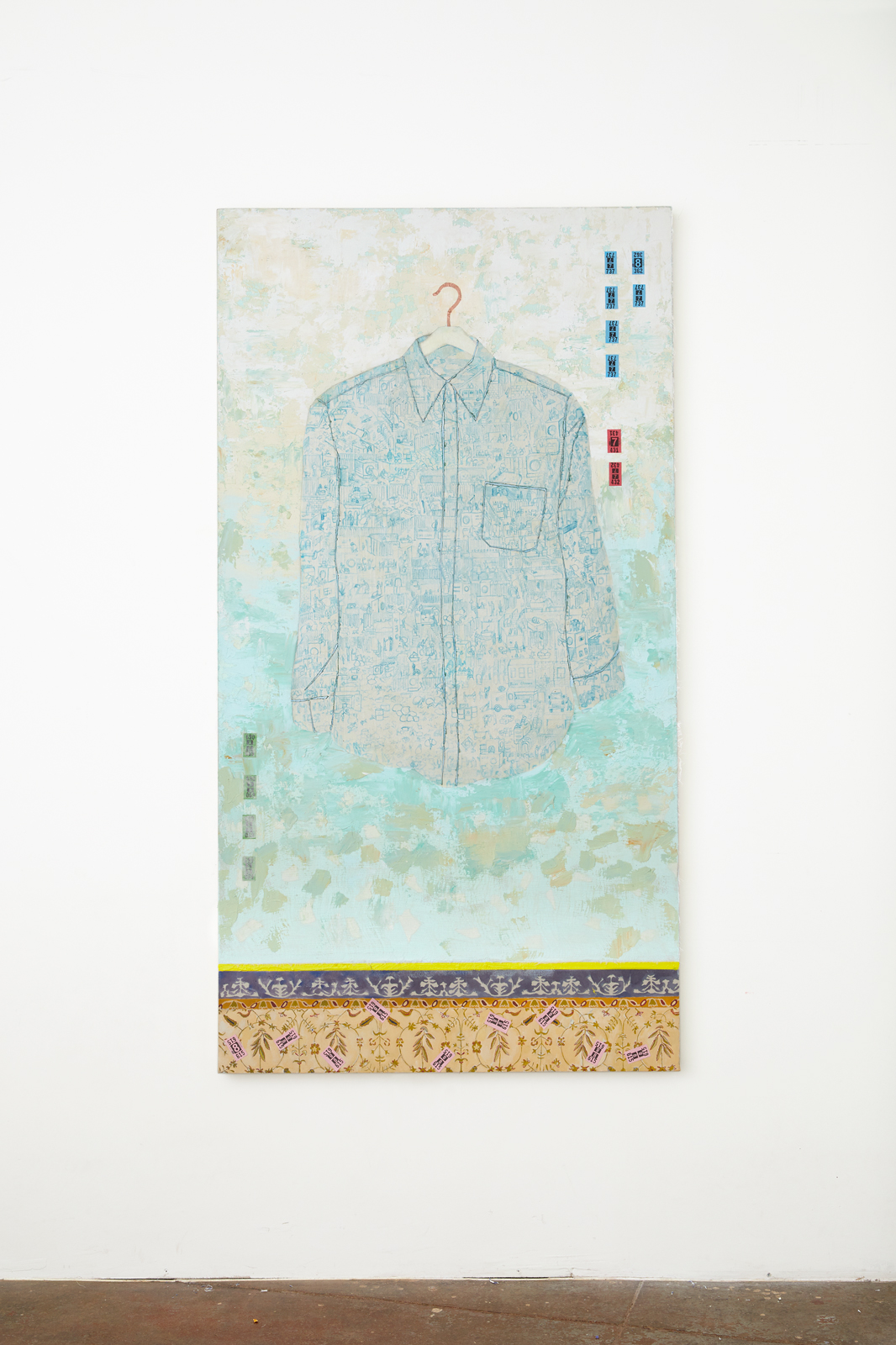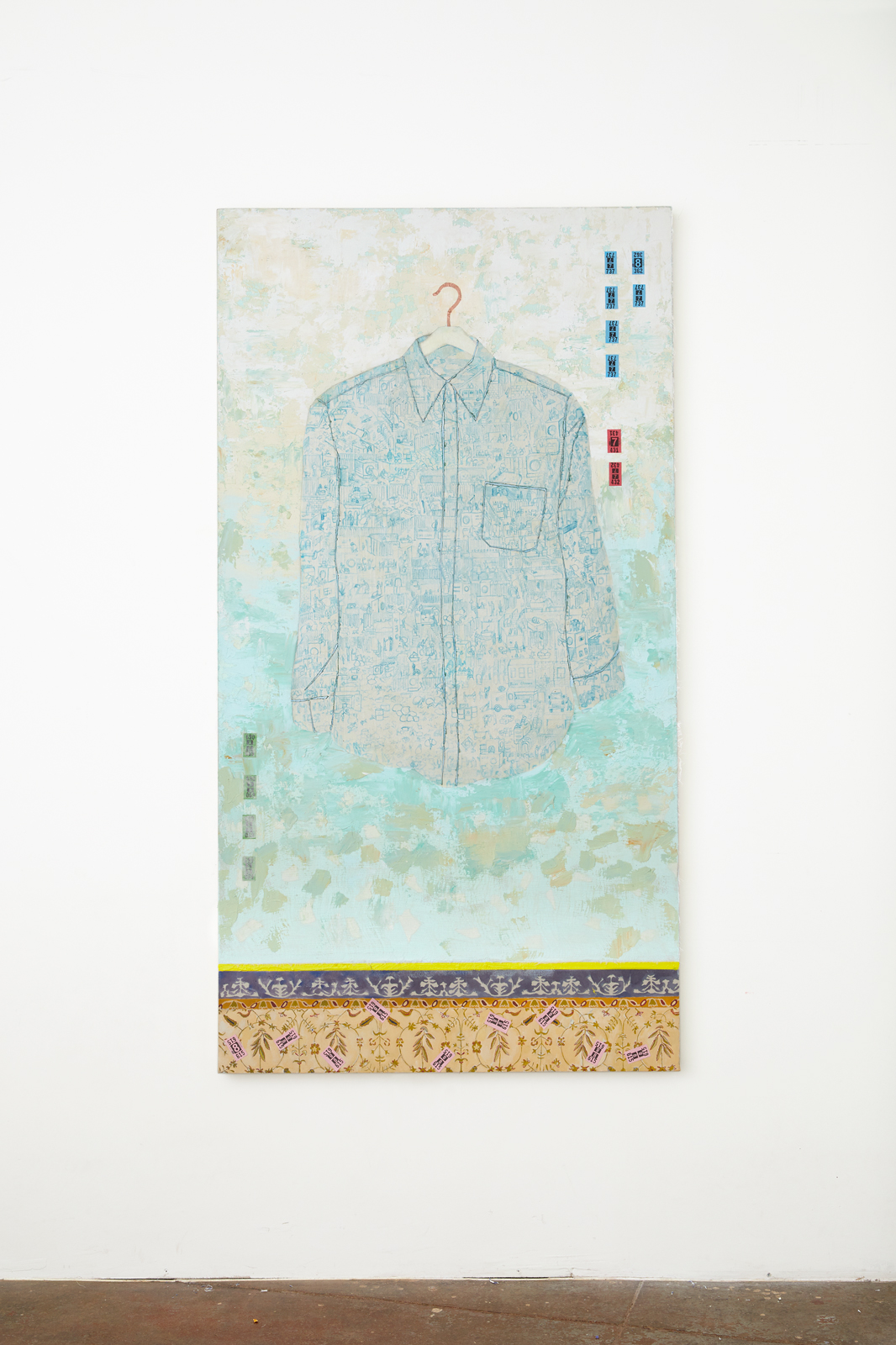 Blue Collar
68inX36in
Mixed Media on Stretched Canvas
2018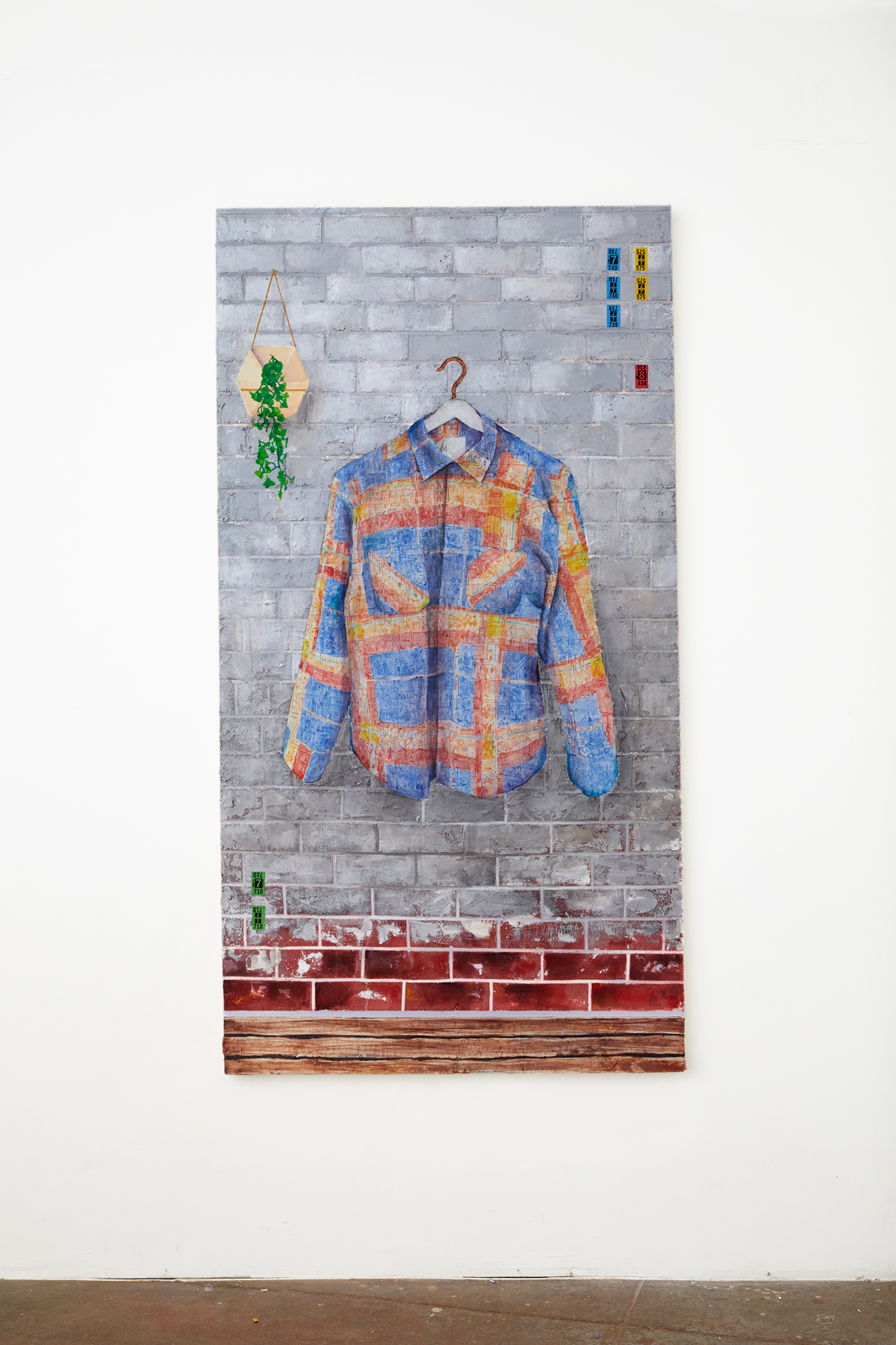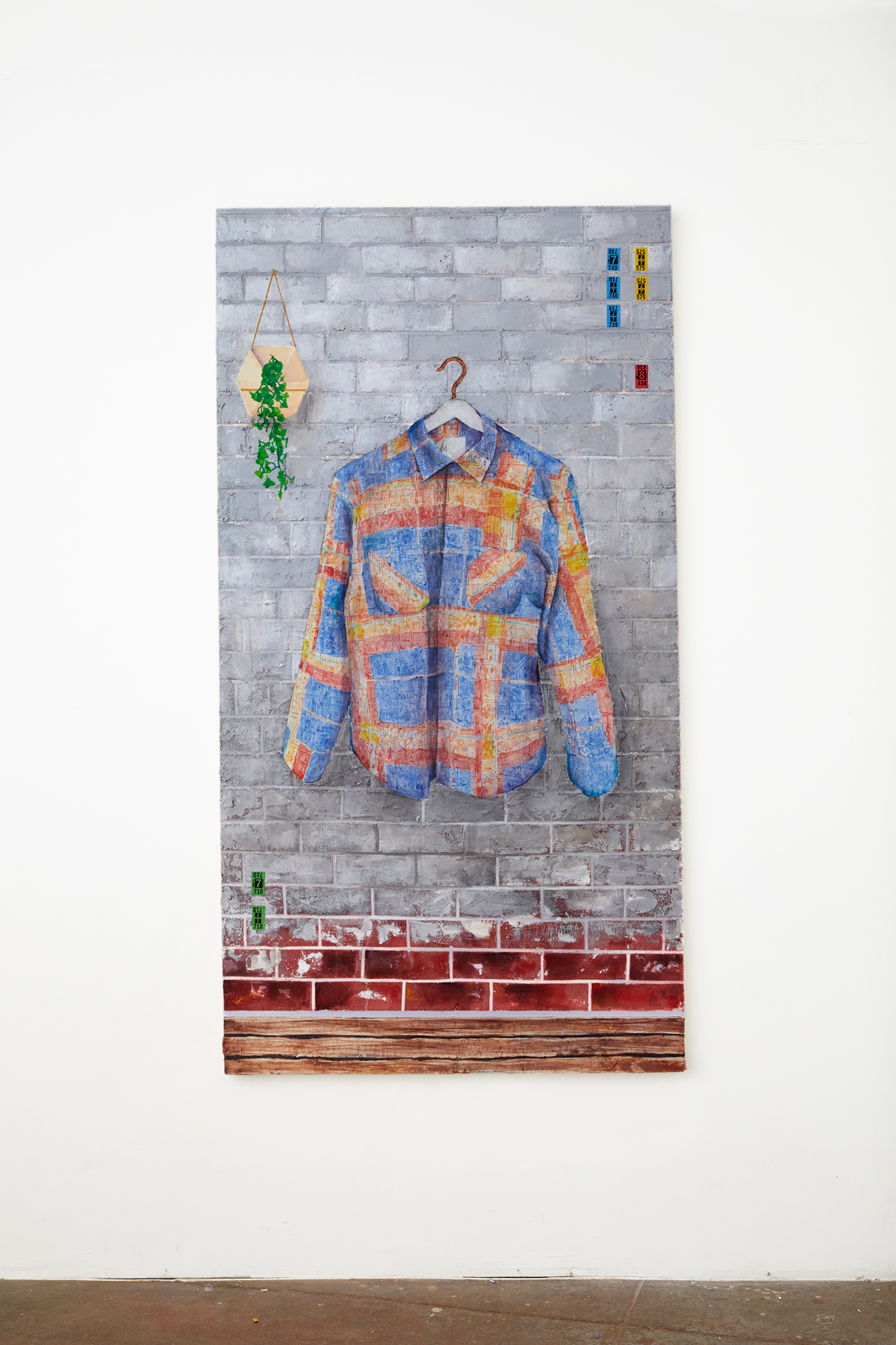 Hand Me Down
68inX36in
Mixed Media on Stretched Canvas
2018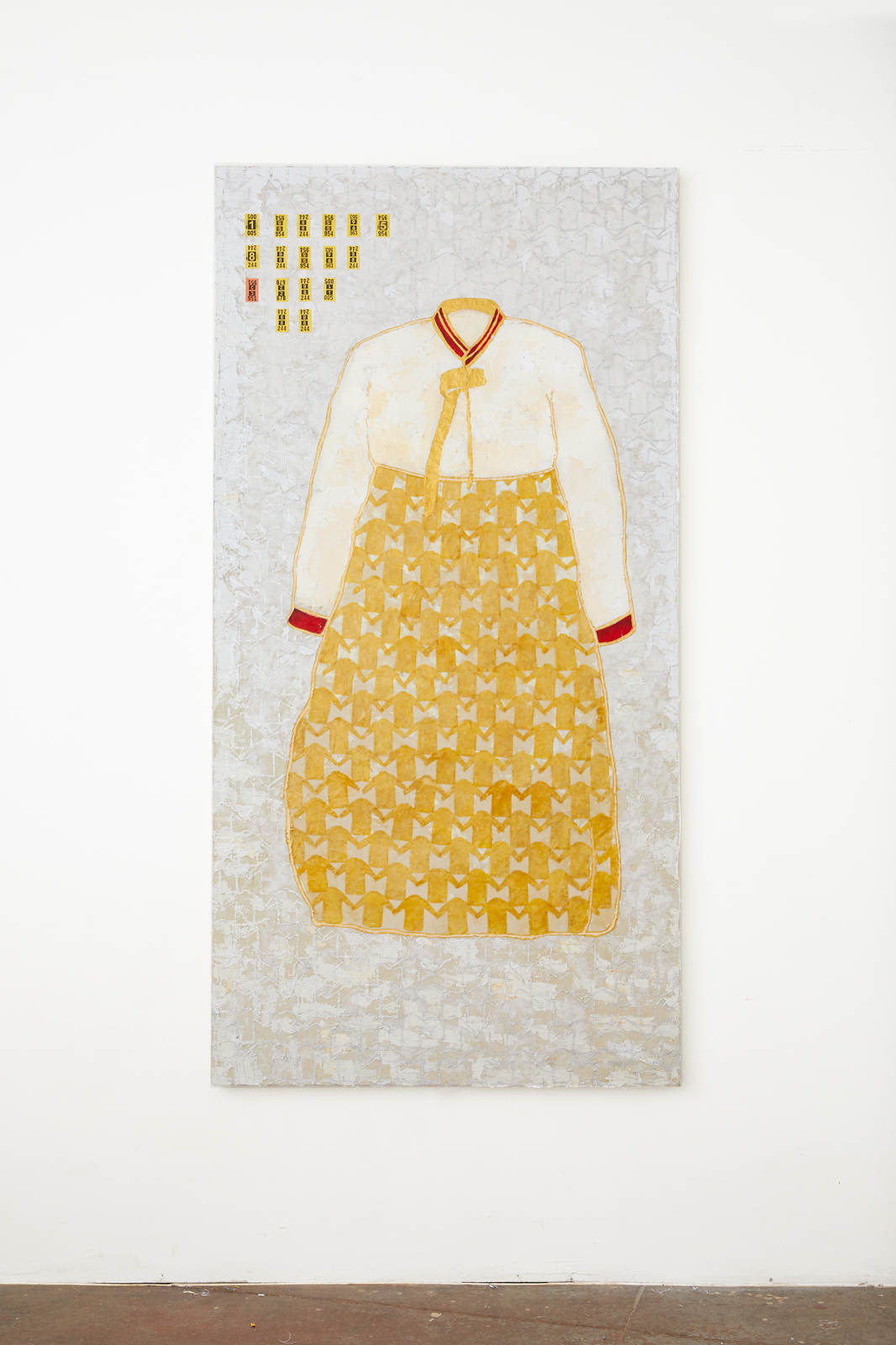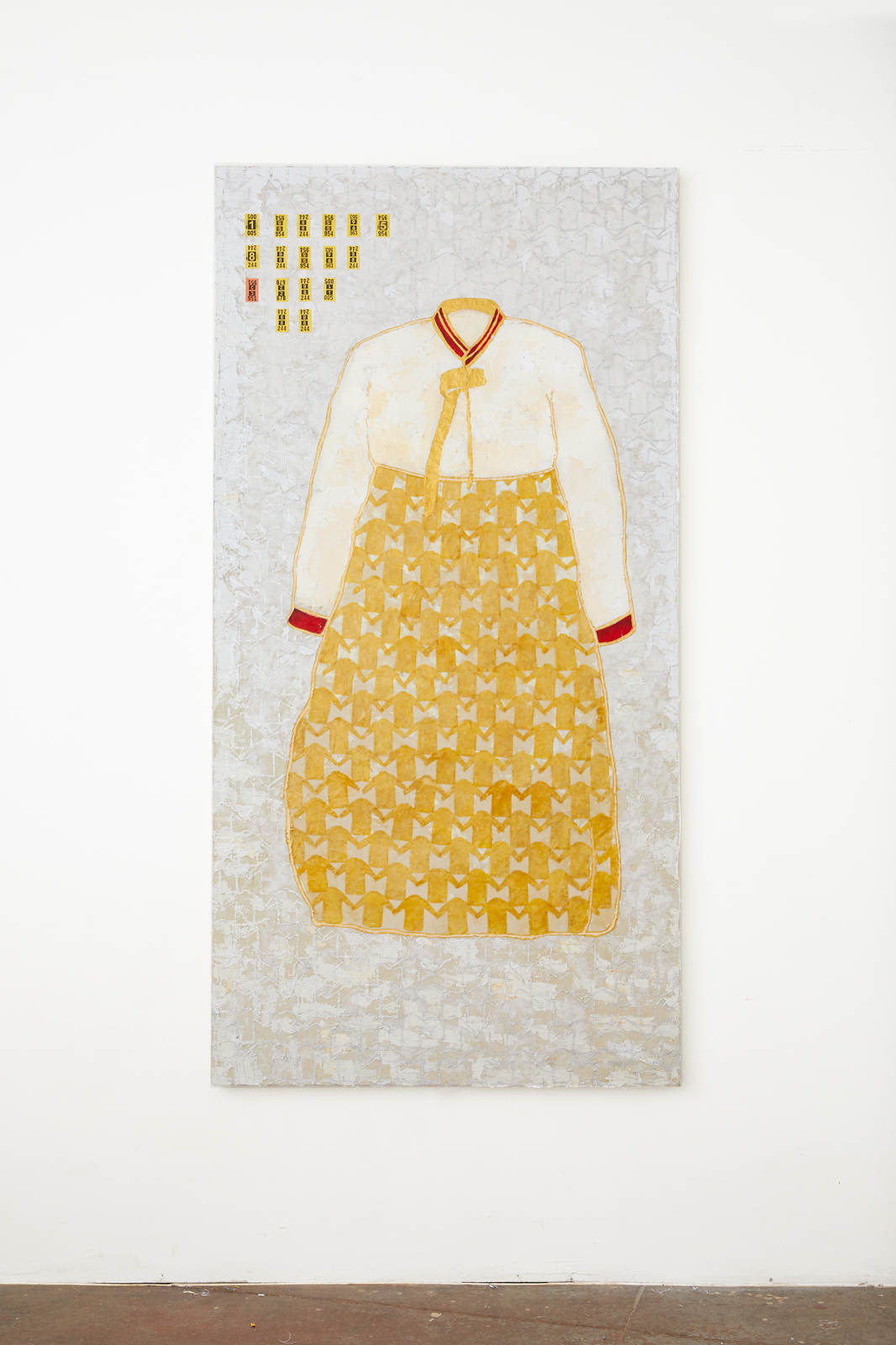 Han Bok
72in X 36in
Mixed Media on Stretched Canvas
2018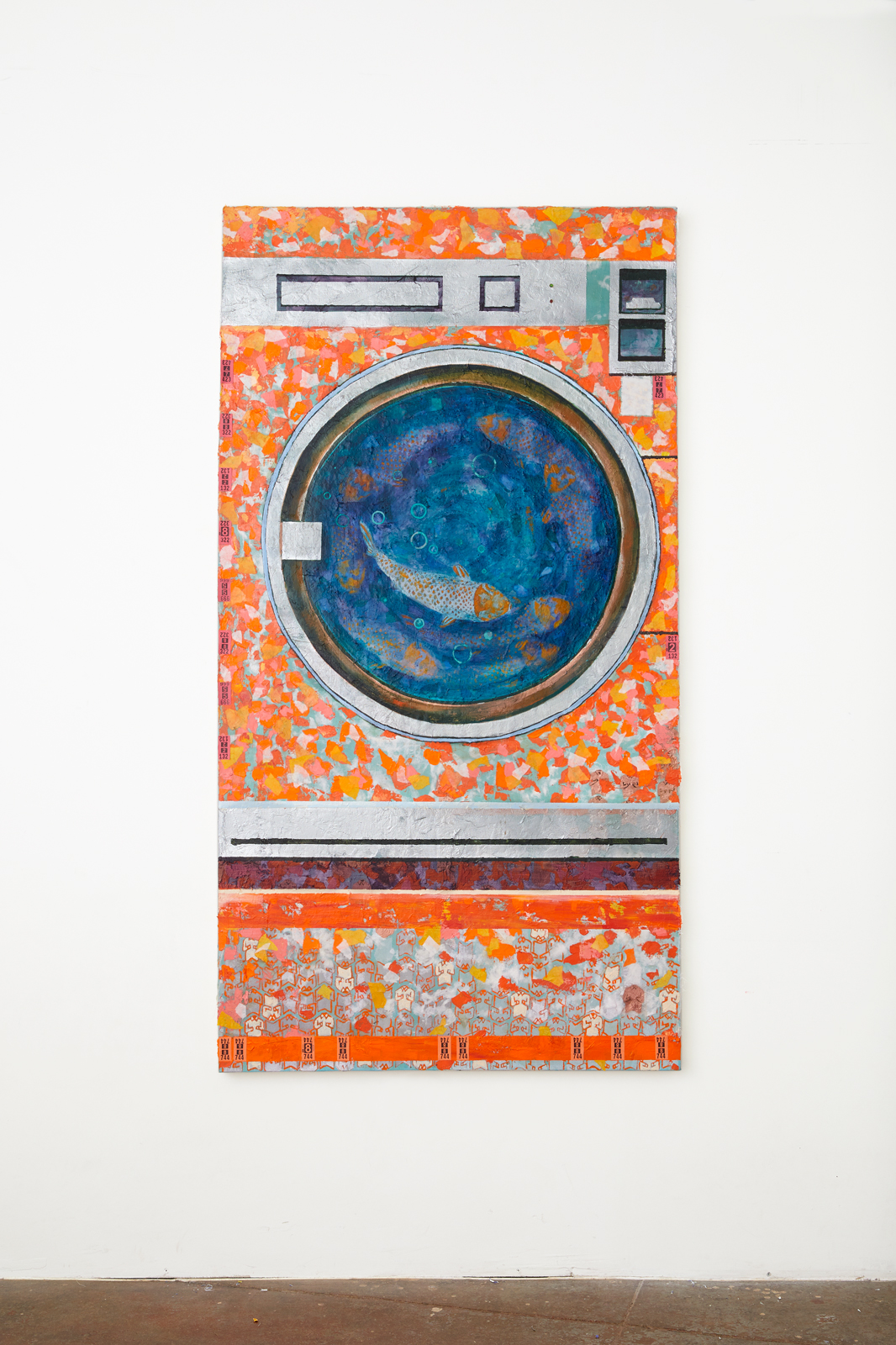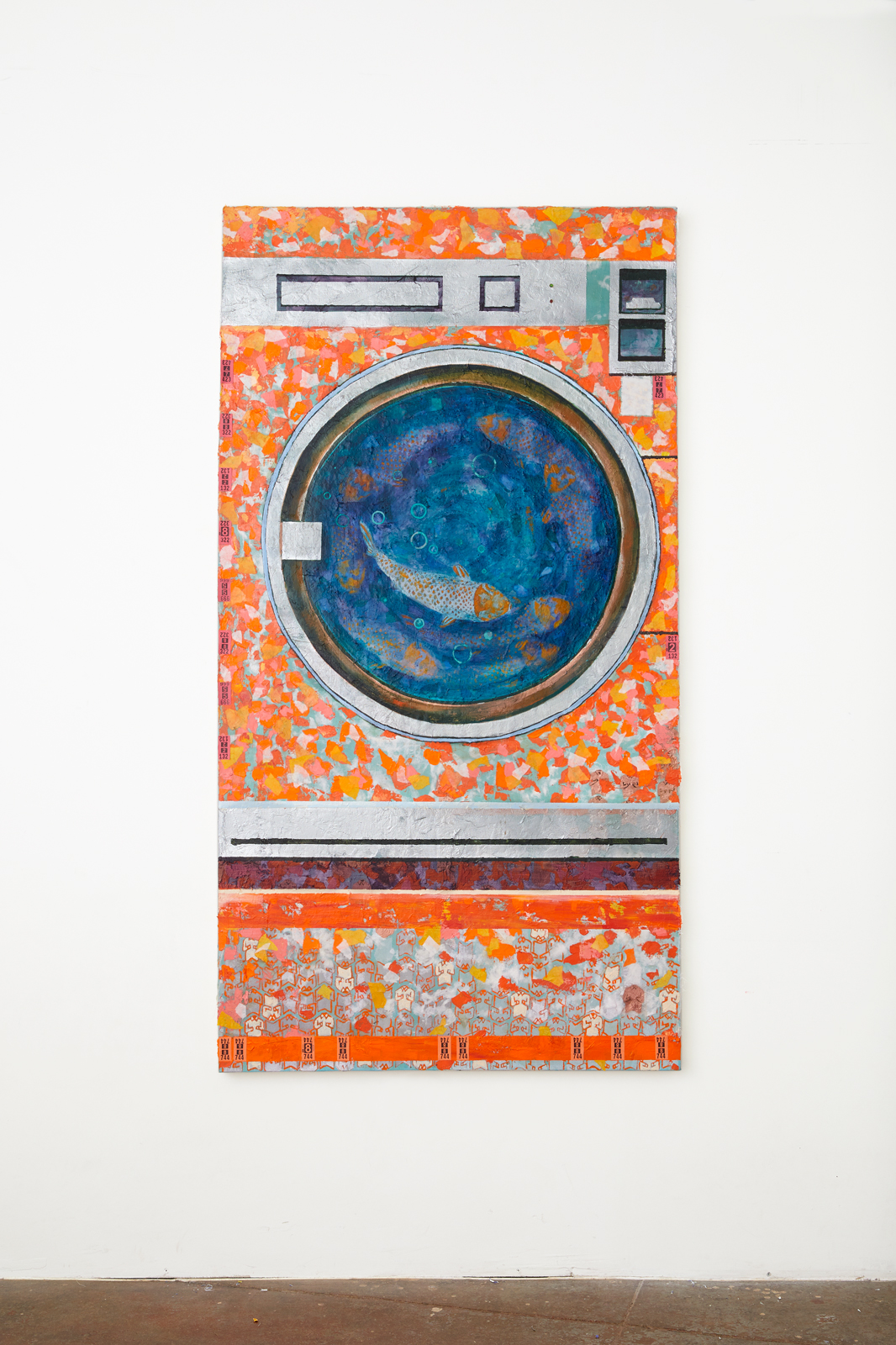 Wishing Machine
68in X 36in
Mixed Media on Stretched Canvas
2018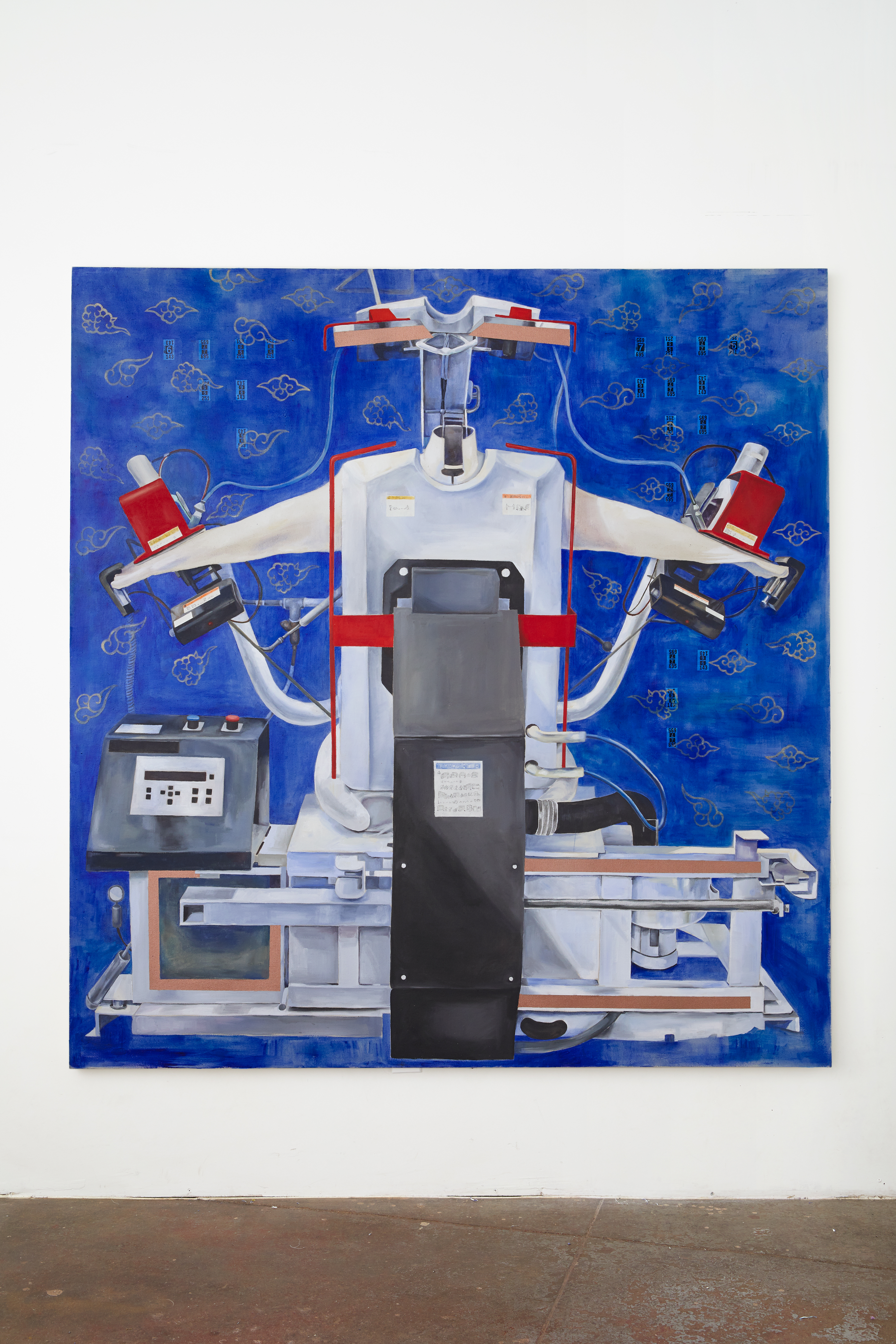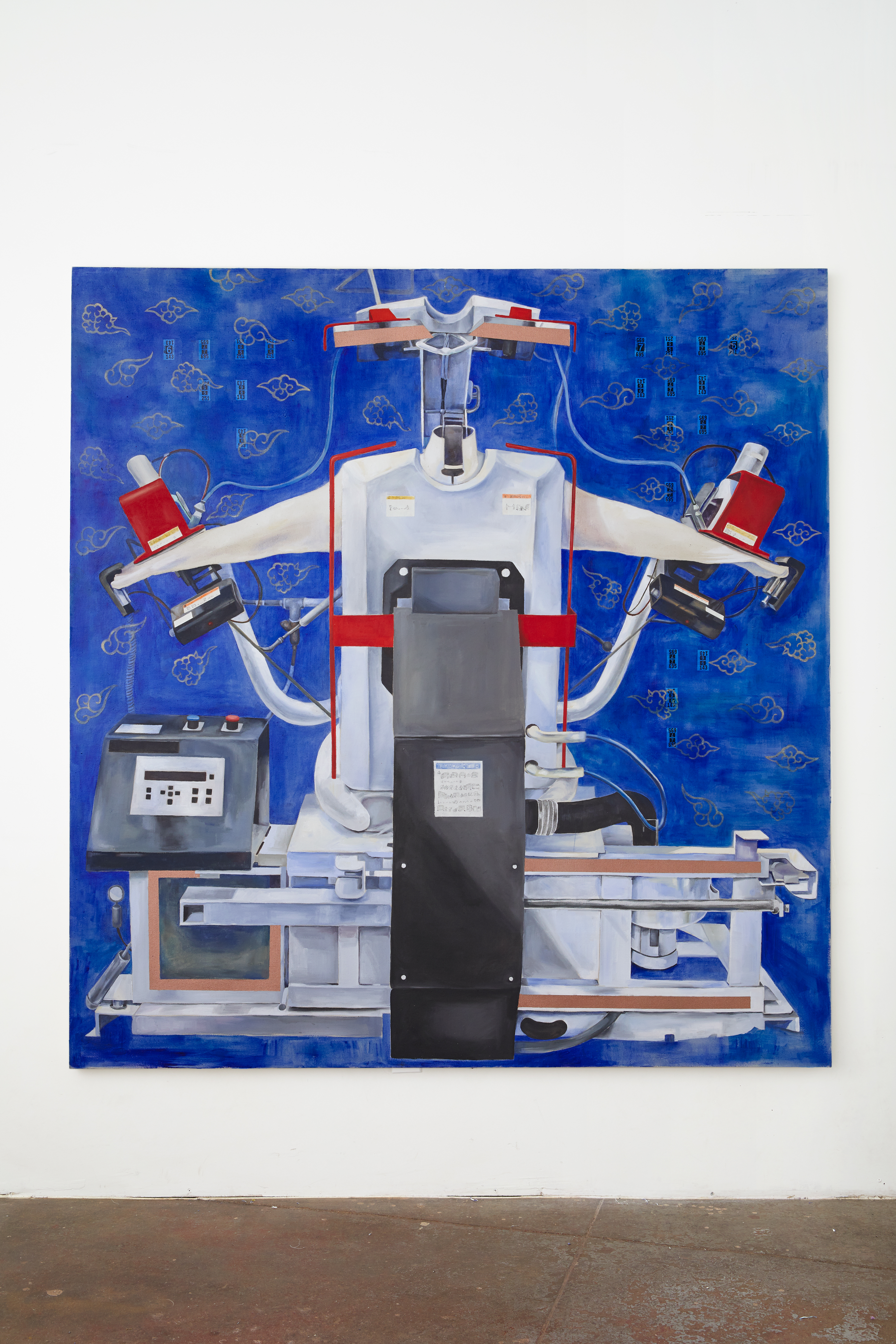 Machinations of the Human Exterior
72in X 68in
Mixed Media on Stretched Canvas
2018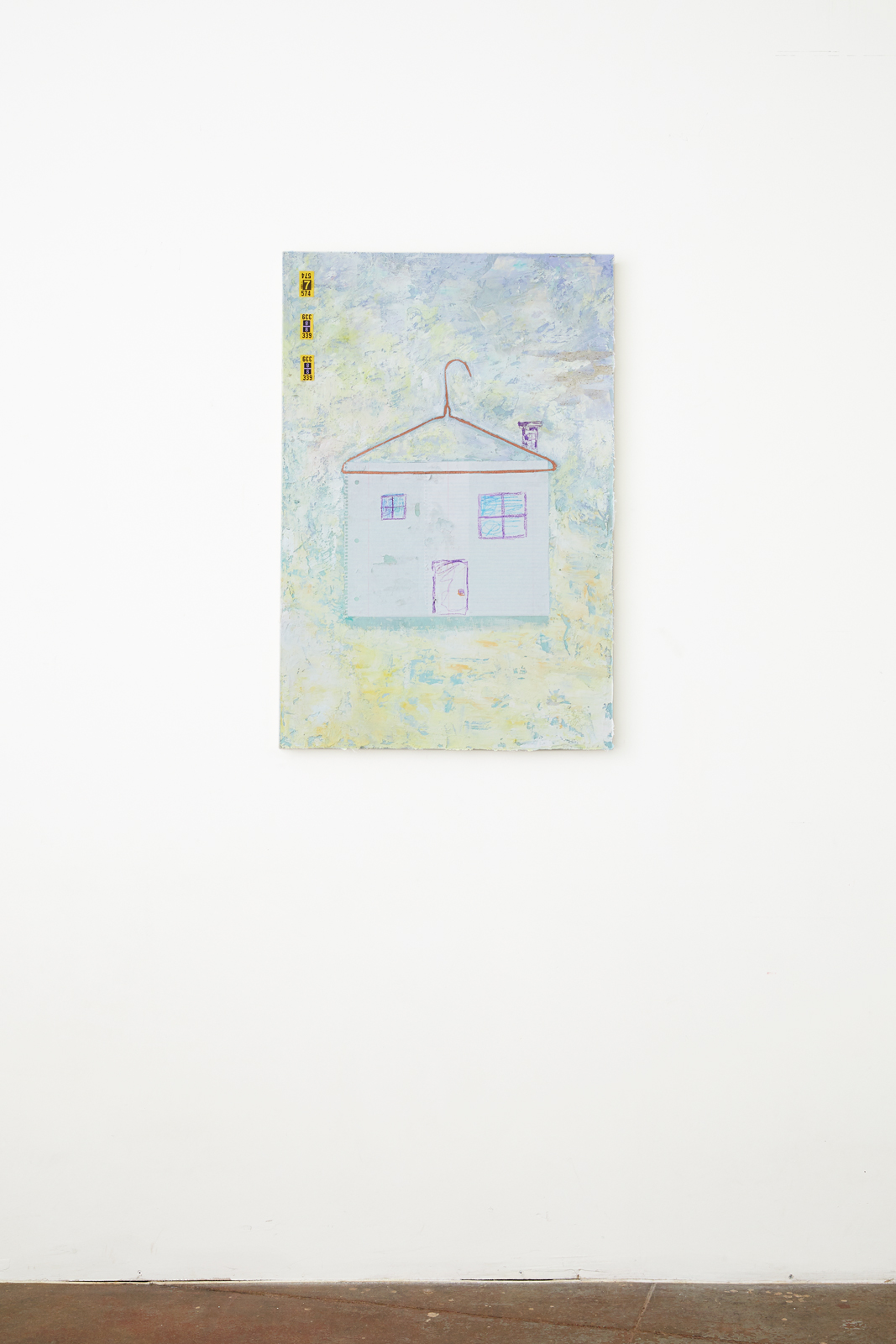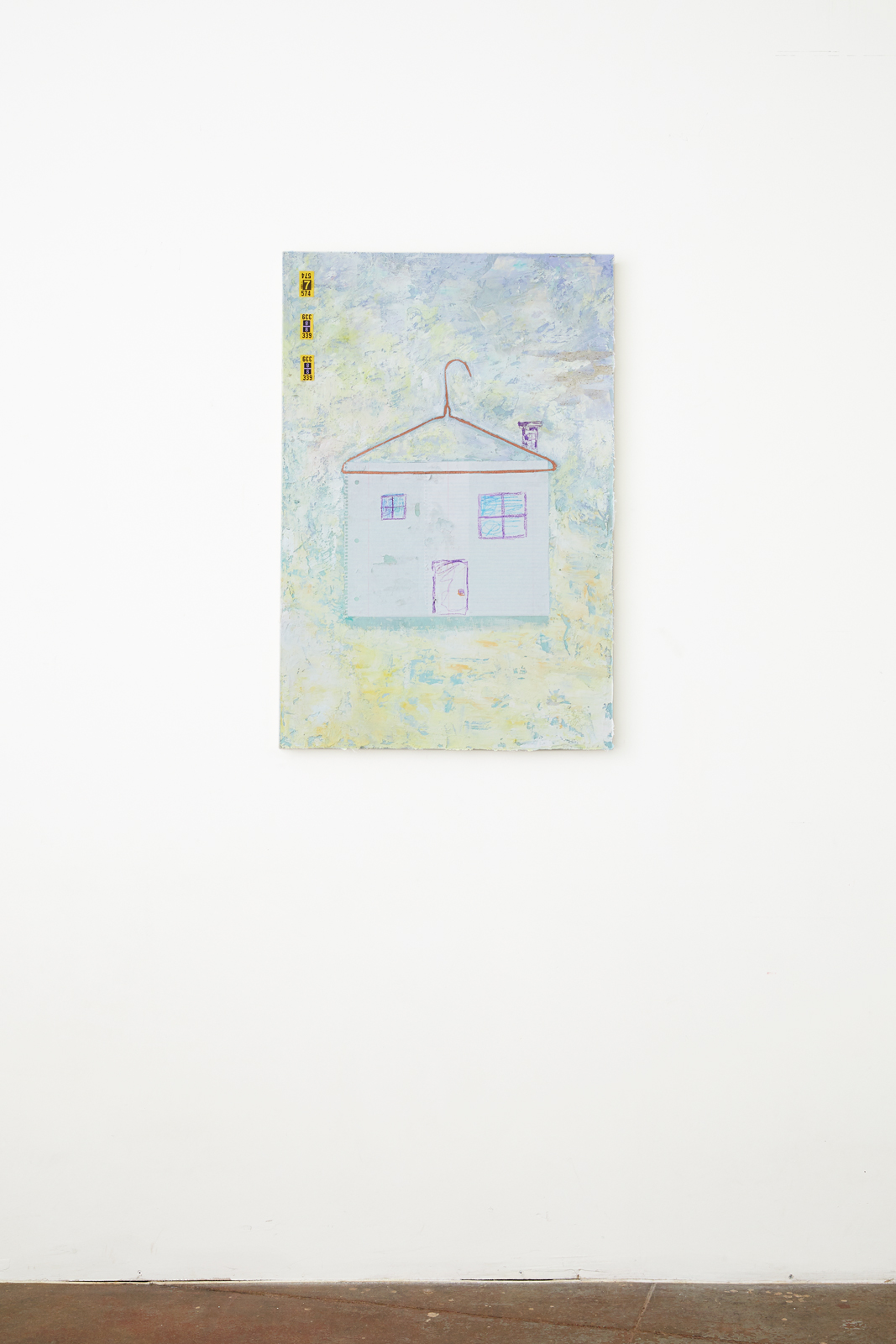 Roof Over Our Heads
36in X 24in
Mixed Media on Stretched Canvas
2018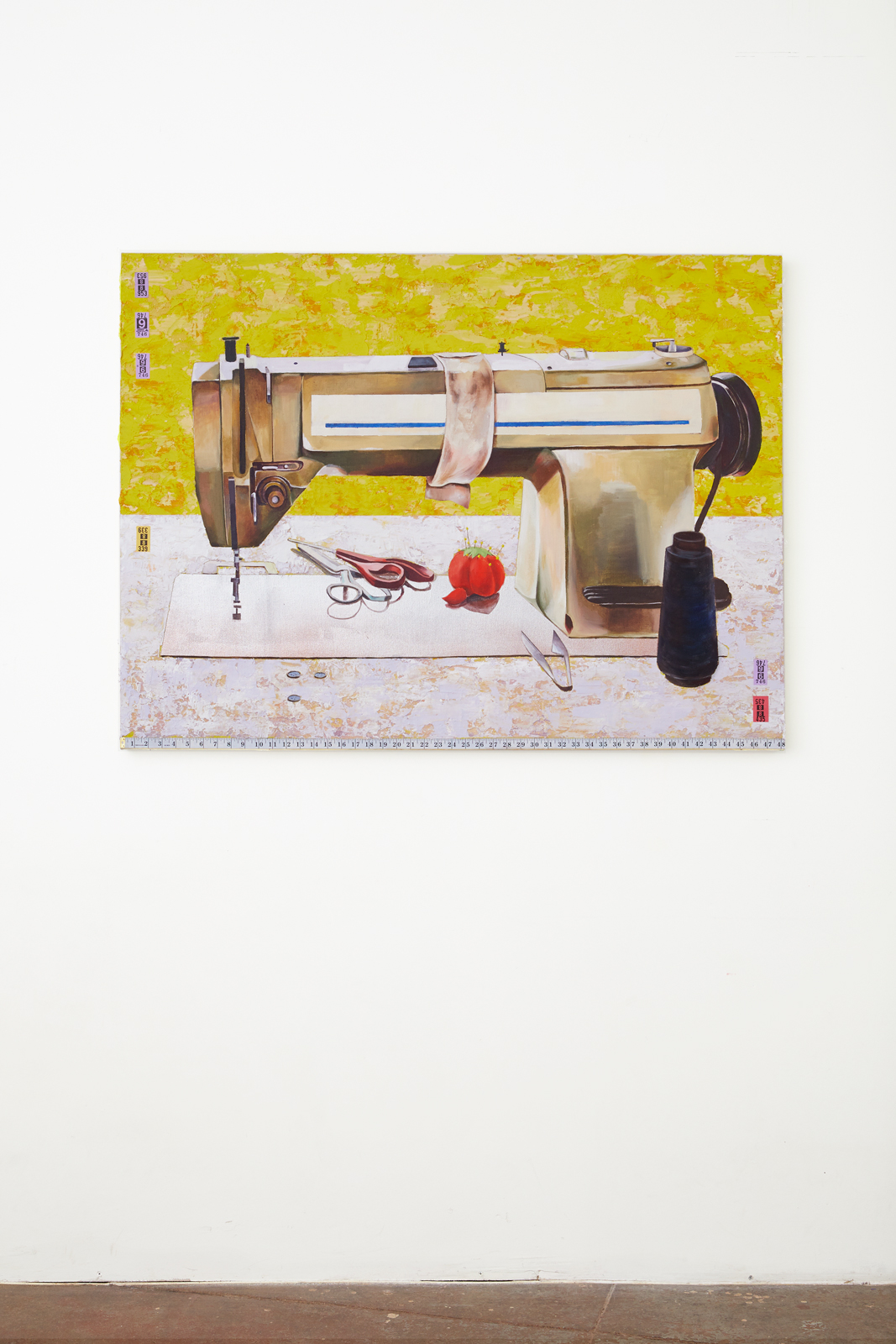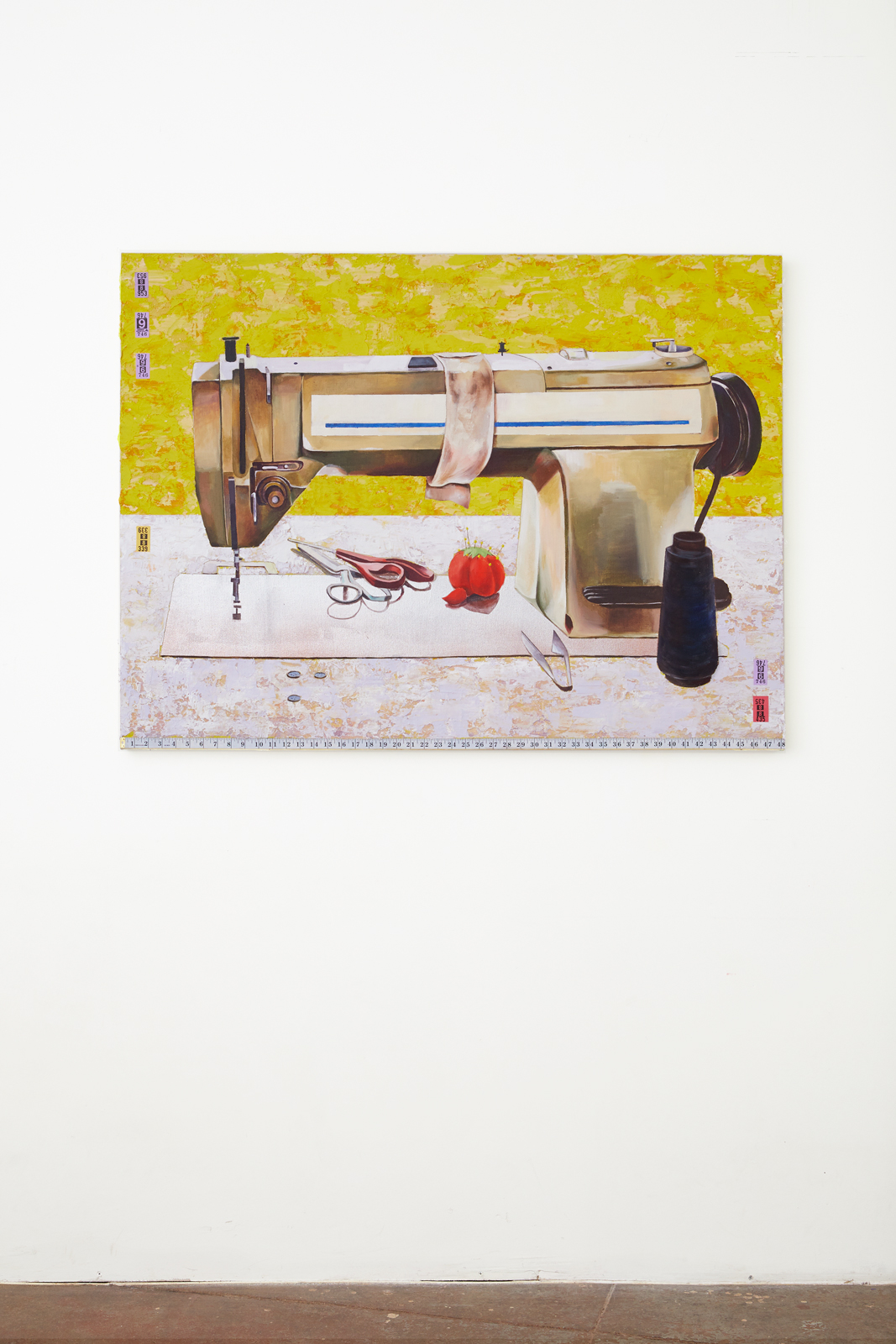 Tools of the Trade
36in X 48in
Mixed Media on Stretched Canvas
2018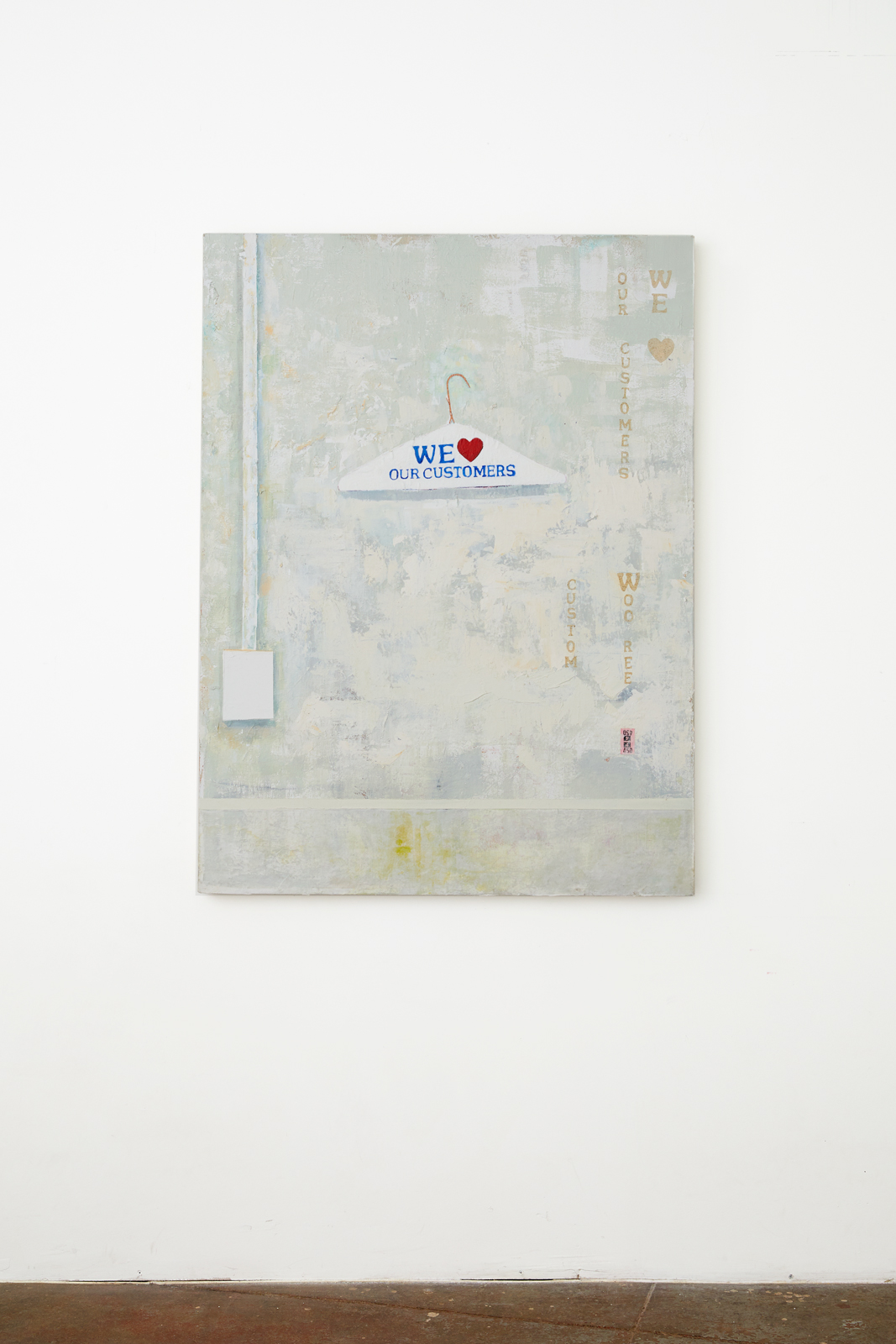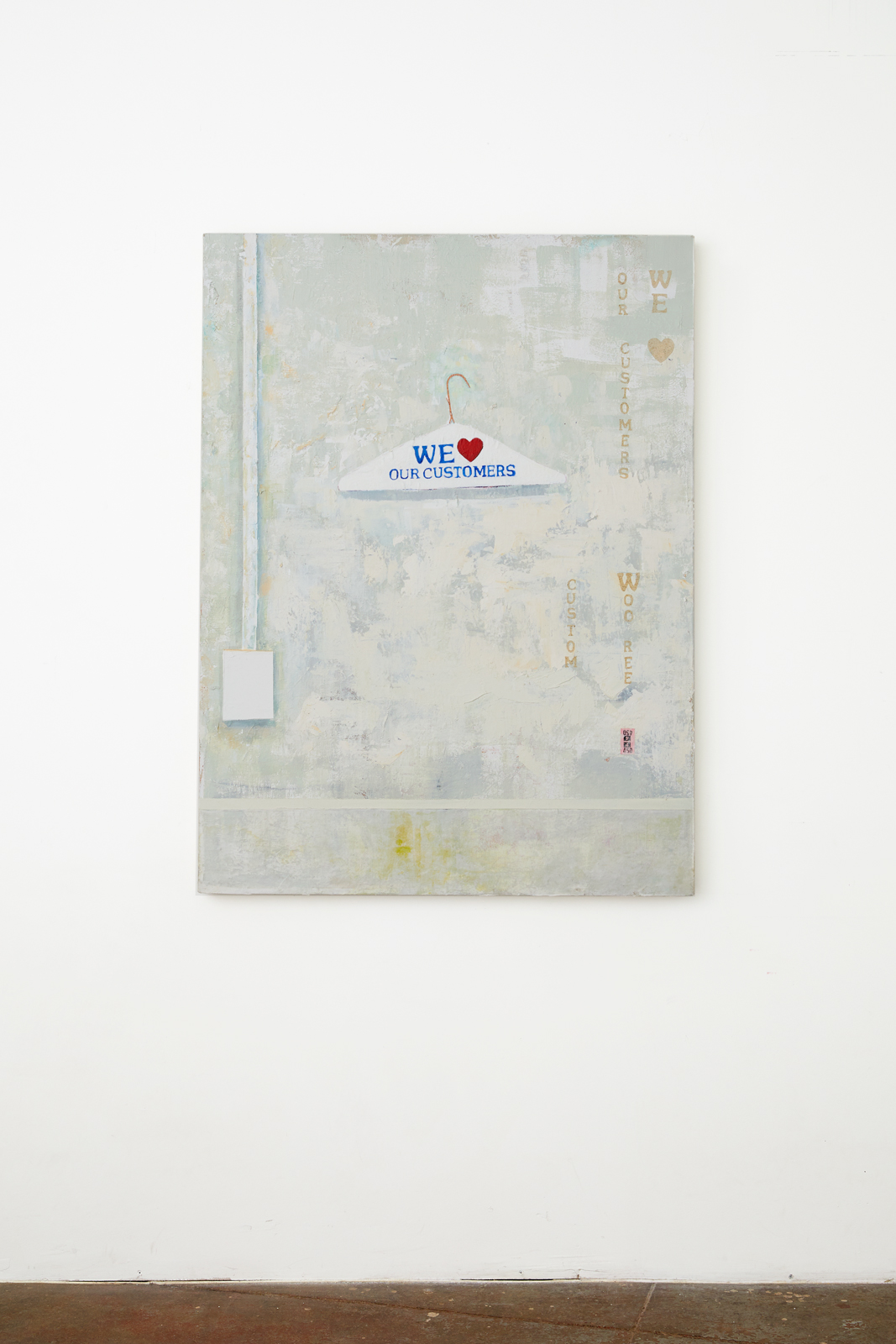 We Lover Our Customers
48in X 36in
Mixed Media on Stretched Canvas
2018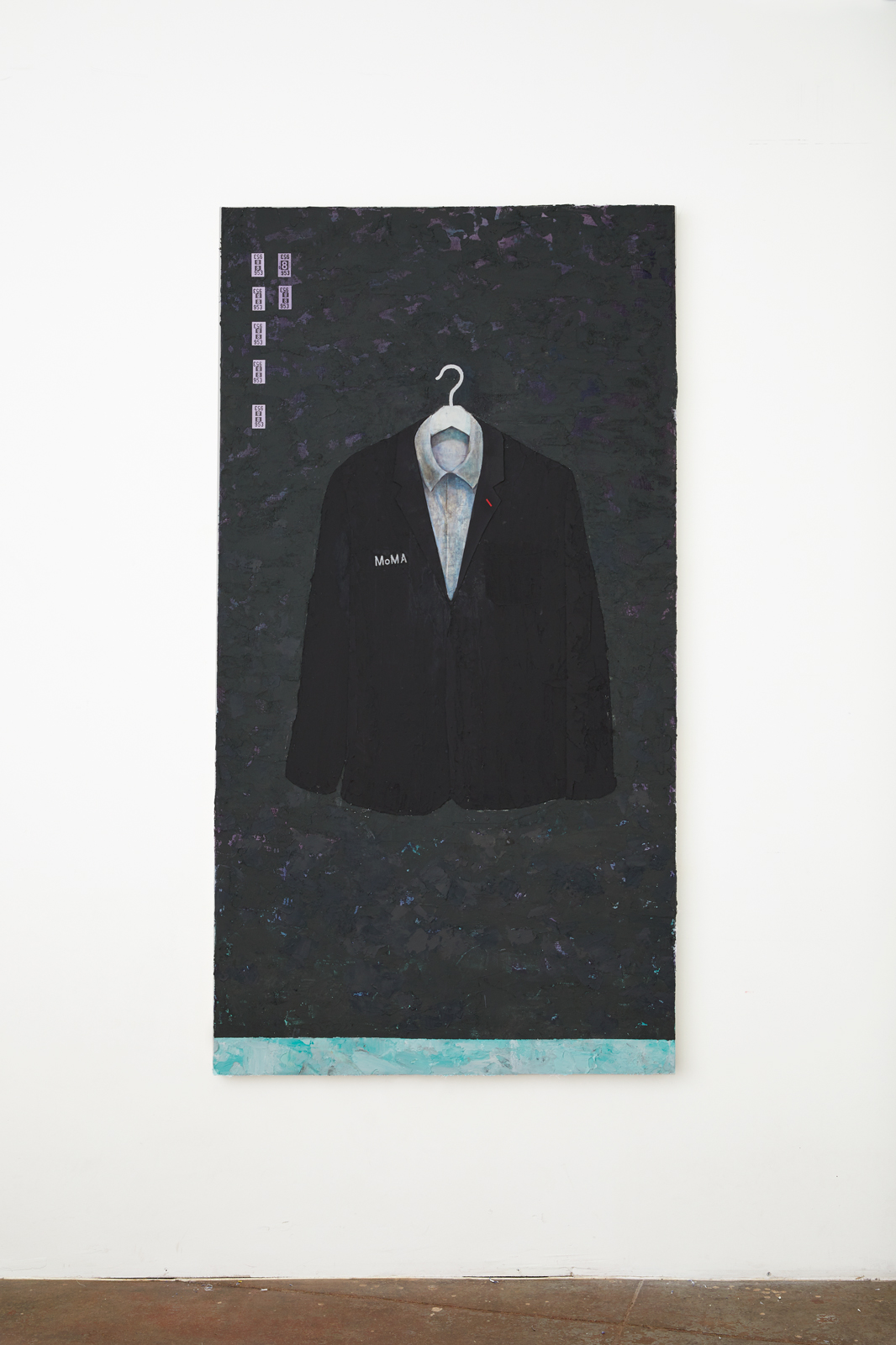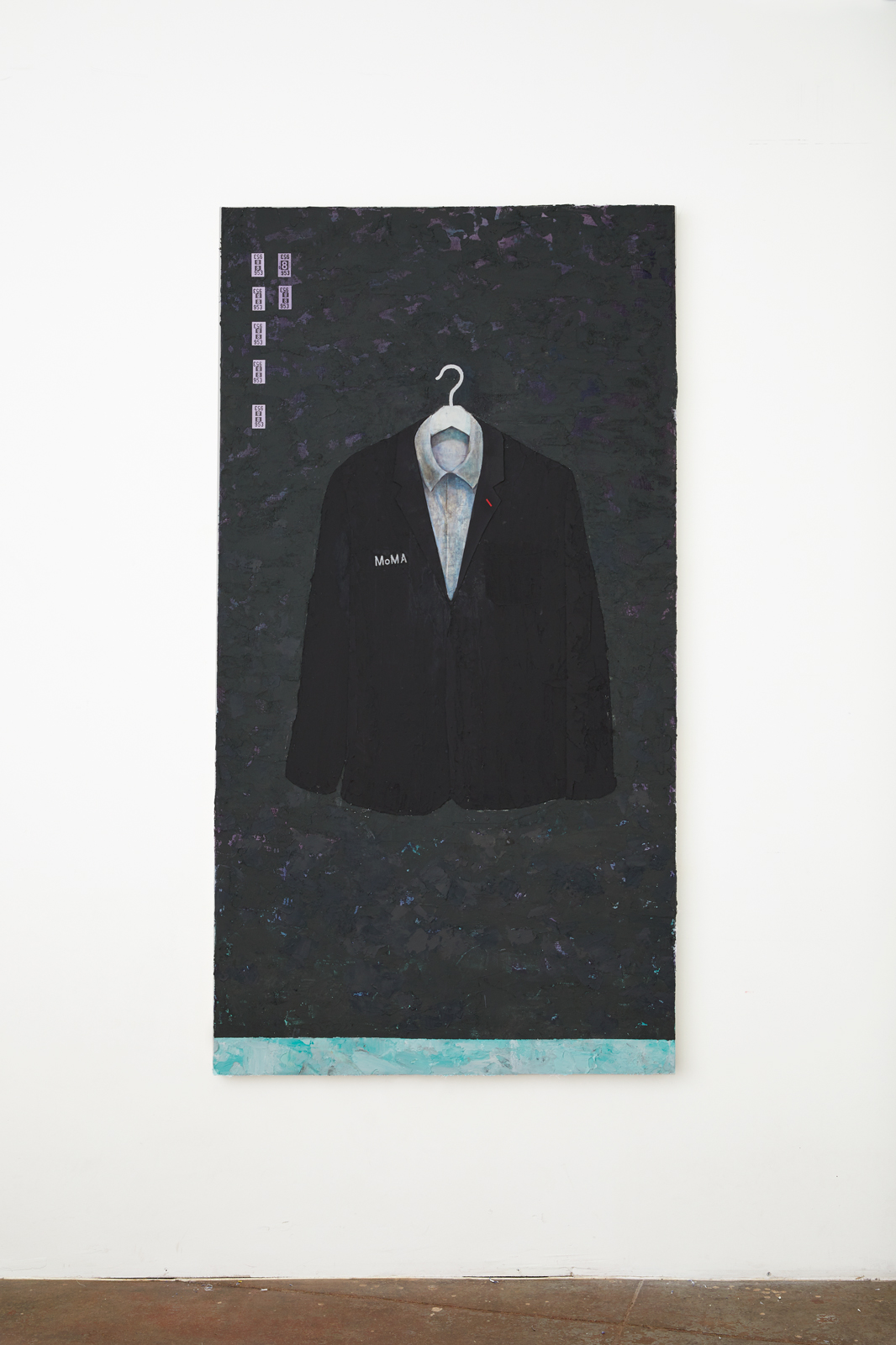 Uniform
68in X 36in
Mixed Media on Stretched Canvas
2018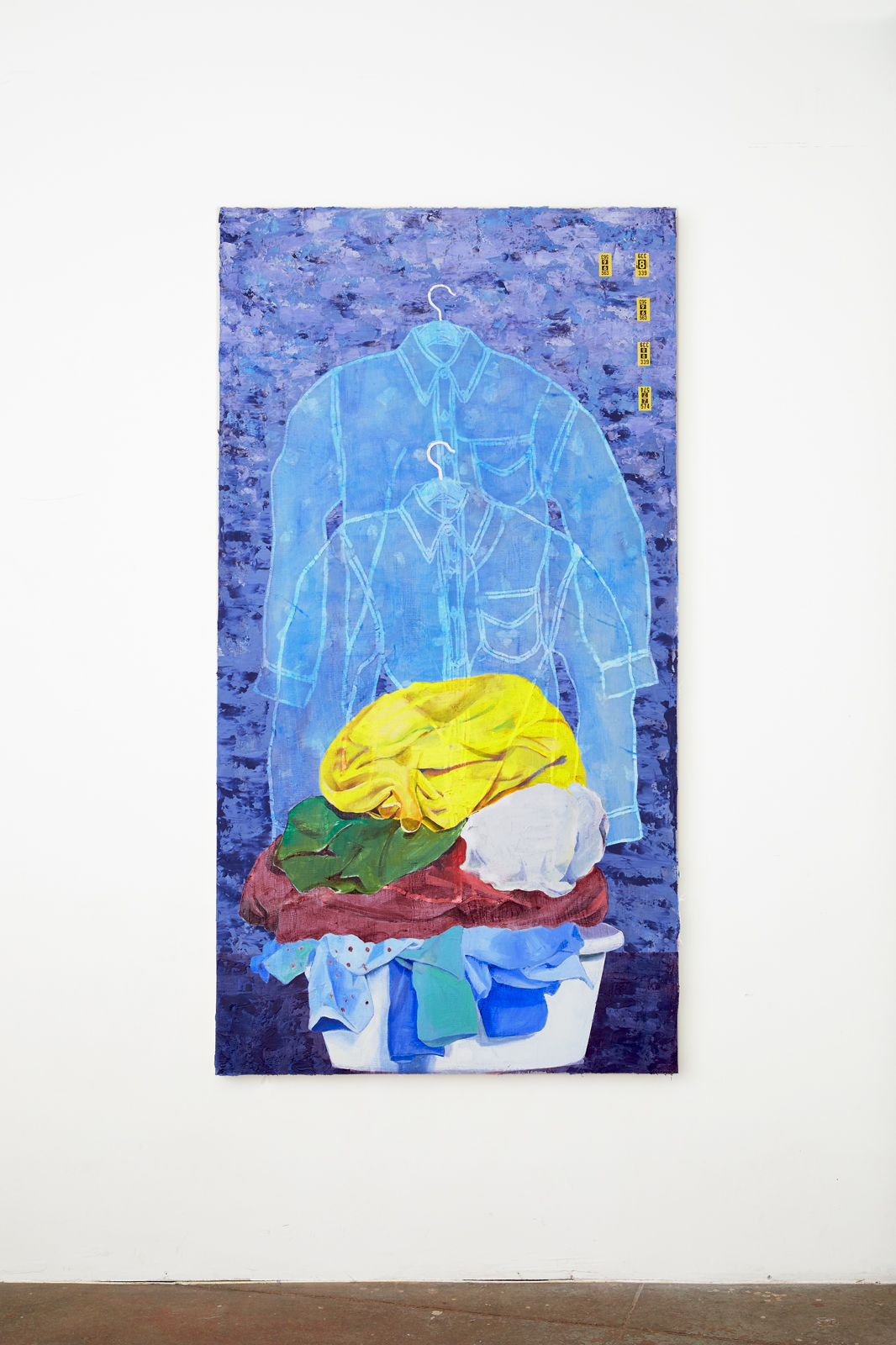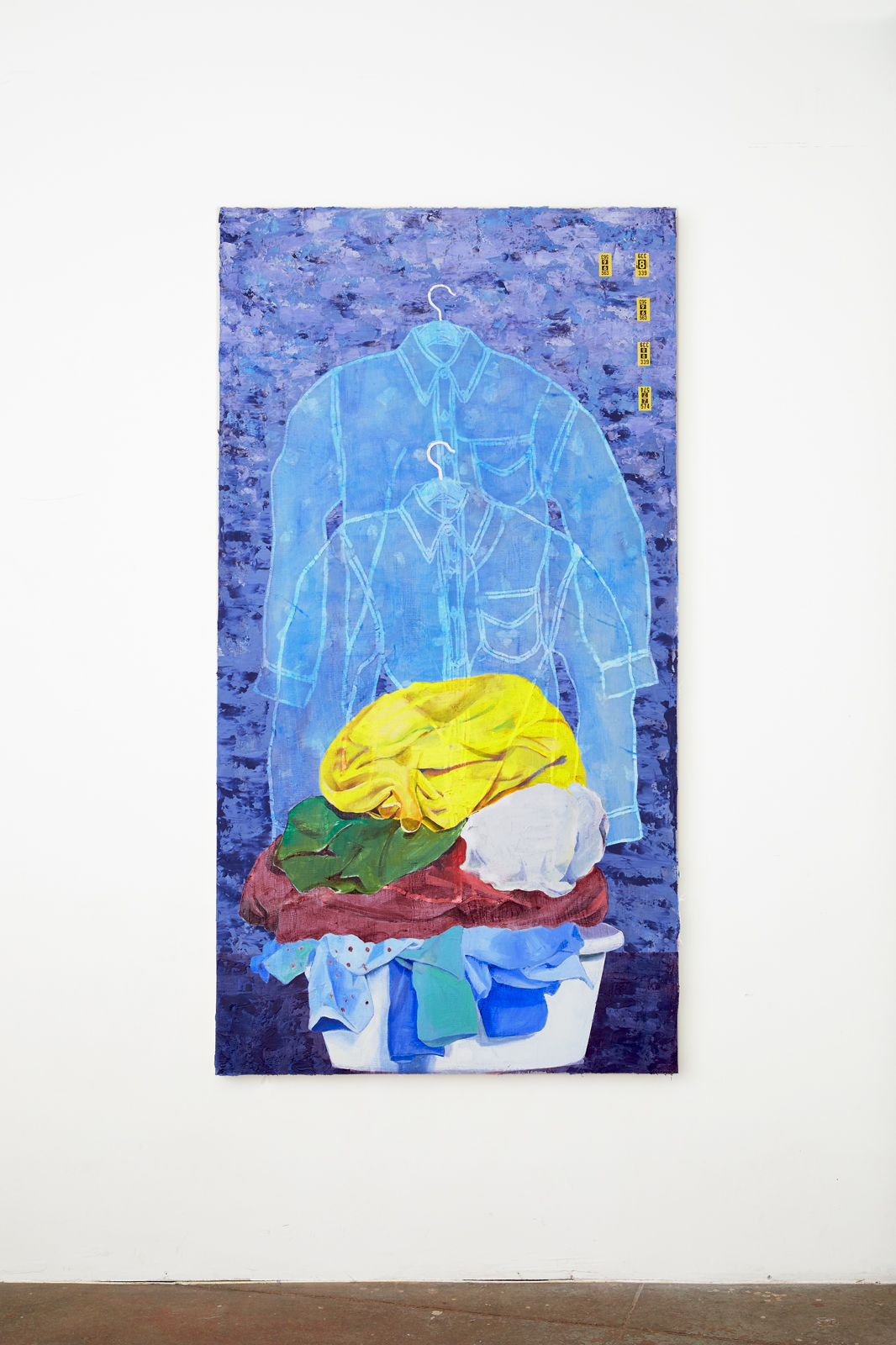 Tribute
68in X 36in
Mixed Media on Stretched Canvas
2018

Within the Household
68in X 34in
Mixed Media on Stretched Canvas
2018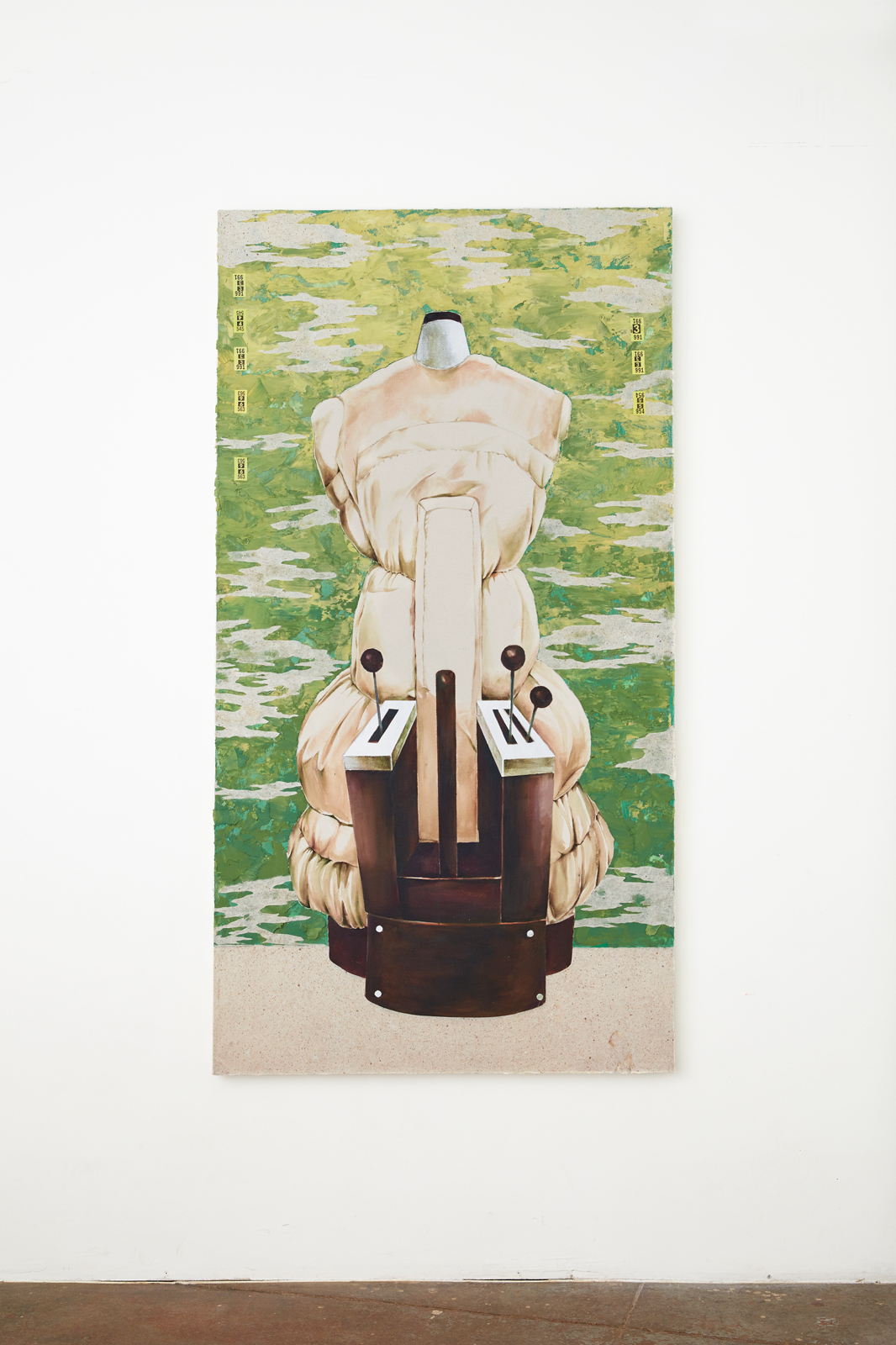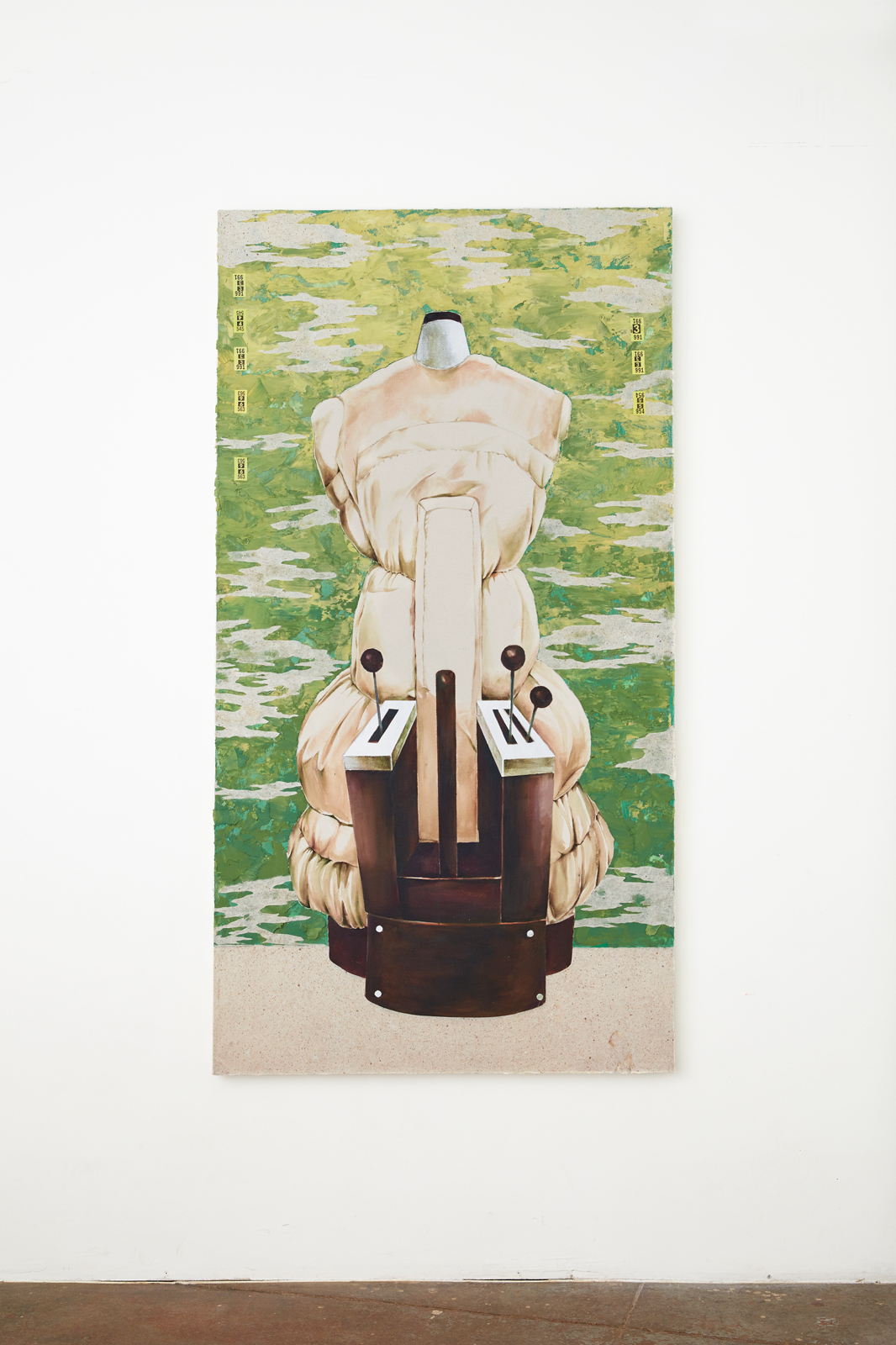 Nude
68in X 36in
Mixed Media on Stretched Canvas
2018